The Wholesome Seafood Restaurant for Guilt-Free Indulgence
FISH A WEEK is a seafood restaurant operated by Kikkoman that offers a distinctive and savory menu, effortlessly facilitating a wholesome lifestyle. As its name implies, the establishment encourages customers to consume fish at least once a week, and what better way to do so than by indulging in their mouth-watering dishes?
The menu is thoughtfully designed to tantalize the palate while promoting healthful eating. It features under-consumed fish, such as the delectable mackerel, paired with pearl barley and a variety of fresh vegetables. These meals are both scrumptious and nutritious, providing guilt-free indulgence.
When placing an order, patrons can select from six fish dishes, each offering a unique flavor profile. These main dishes showcase a diverse range of spices from Japanese, Western, and Chinese cuisines, resulting in an explosion of flavors that delight the taste buds. The fusion of fish with the restaurant's signature spice sauces provides a novel and enjoyable taste experience that will keep customers coming back for more.
But that's not all – diners can also choose two of eight vegetable delicacies to complement their fish dish. The meals are not only delectable but also designed with wellness in mind. The spice sauces are a natural and flavorful way to reduce sodium intake without sacrificing taste, while pearl barley is a rich source of dietary fiber, aiding in digestion and promoting a healthy gut.
Adopting a healthier lifestyle can be challenging. That's why FISH A WEEK has made it effortless for customers to incorporate this change into their diet subconsciously. The meals are so appetizing that diners won't even realize they're making a healthful choice.
So why not come and indulge in FISH A WEEK's delicious and wholesome menu? We guarantee you will leave feeling satisfied and content with your choice to adopt a healthier lifestyle.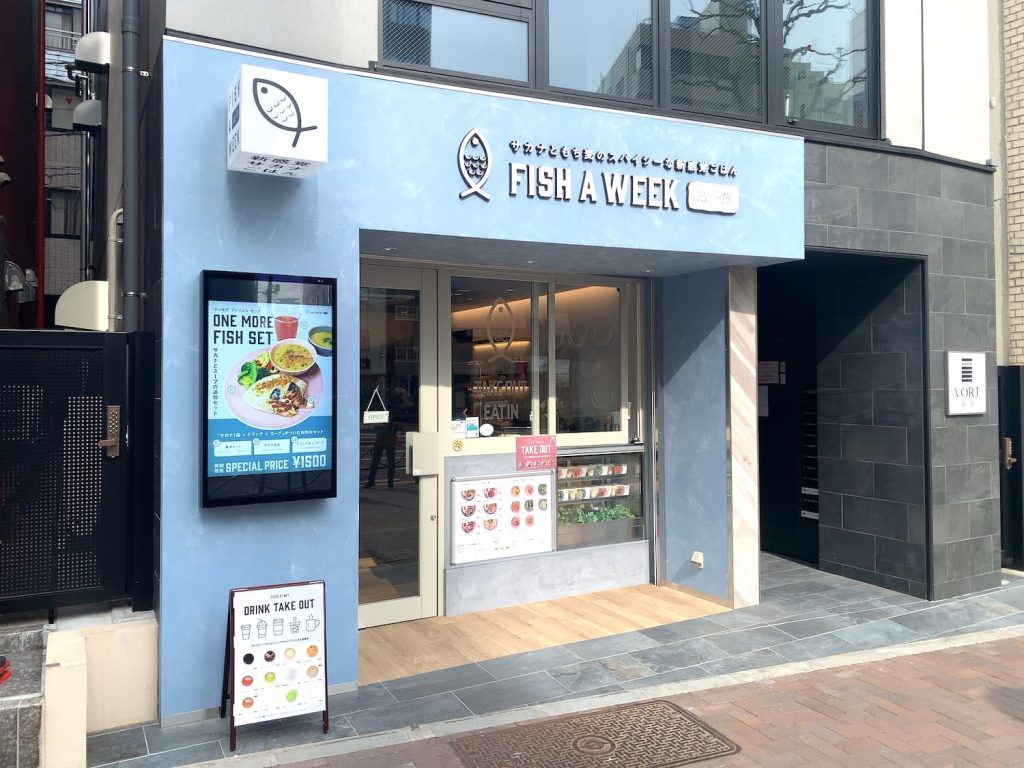 Name: FISH A WEEK
Address: 2-2-18 Yotsuya, Shinjuku-ku, Tokyo
Phone: +81-(0)3-6709-8537
Hours: 09:00 – 21:00
Closed On: Open Daily
Number of Seats: 15
Budget: – JPY1,000
Payment Options: Credit Cards Accepted