Tokyo Branch of a Highly Acclaimed Unagi Establishment
Sumiyaki Unafuji Yurakucho Branch made its highly-anticipated debut in Tokyo in September 2020. This esteemed eatery can be located within the bustling alleyway of Hibiya Okuroji, an area known for its collection of shops and dining establishments situated beneath elevated railway tracks. Since its establishment in 1995 within the highly competitive eel-restaurant arena of Nagoya, Unafuji has consistently garnered accolades for its culinary excellence.
Unafuji is renowned for its specialty dish, the ao-unagi, a rare variety of eel characterized by its dark bluish-green back and contrasting white belly. In contrast to the prevalence of farm-raised eels, ao-unagi is an uncommon delicacy, with less than 10% of farm-raised eels meeting its classification. This rarity results in a relatively higher cost for this sought-after ingredient. Grilled to perfection over high-grade Binchotan charcoal at temperatures surpassing 1000 degrees Celsius, the ao-unagi emerges crisp and aromatic on the exterior while remaining juicy and succulent within.
The traditional Kanto style of preparing eel involves filleting the fish by cutting along its back, while the Kansai style involves slicing open the belly. Unafuji has chosen to adopt the latter technique as it allows for the extraction of the liver in a plump, visually appealing form. The restaurant's signature offerings, the unagi donburi (grilled eel rice bowl) and hitsumabushi (Nagoya-style charcoal-grilled eel over rice), both feature the prized, fully-fattened liver, and are widely regarded as popular specialties.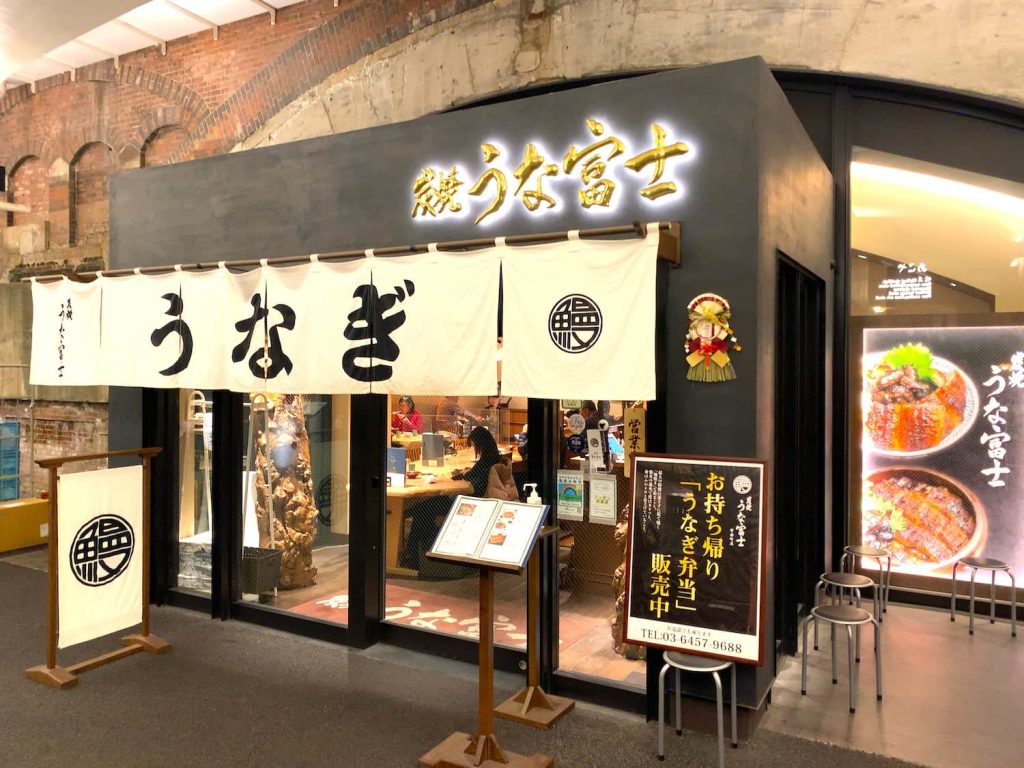 Name: Sumiyaki Unafuji Yurakucho Branch
Phone: +81-3-6457-9688
Hours: 11:00 – 22:00
Closed On: Open Daily
Number of Seats: 73
Budget: – JPY6,000
Payment Options: Credit Cards Accepted