Open Air Tea House within Kiyomizu-dera Temple | Kyoto
Taki-no-Ya is an ochaya (literally tea house) in the precincts of Kiyomizu-dera Temple, located right under the eye-catching Kiyomizu-no-Butai (a large veranda in the Main Hall). This ochaya is divided into two sections – omoya (main building) and sajiki-seki (a separate elevated structure with wooden seats). The pilgrimage route passes between the two structures.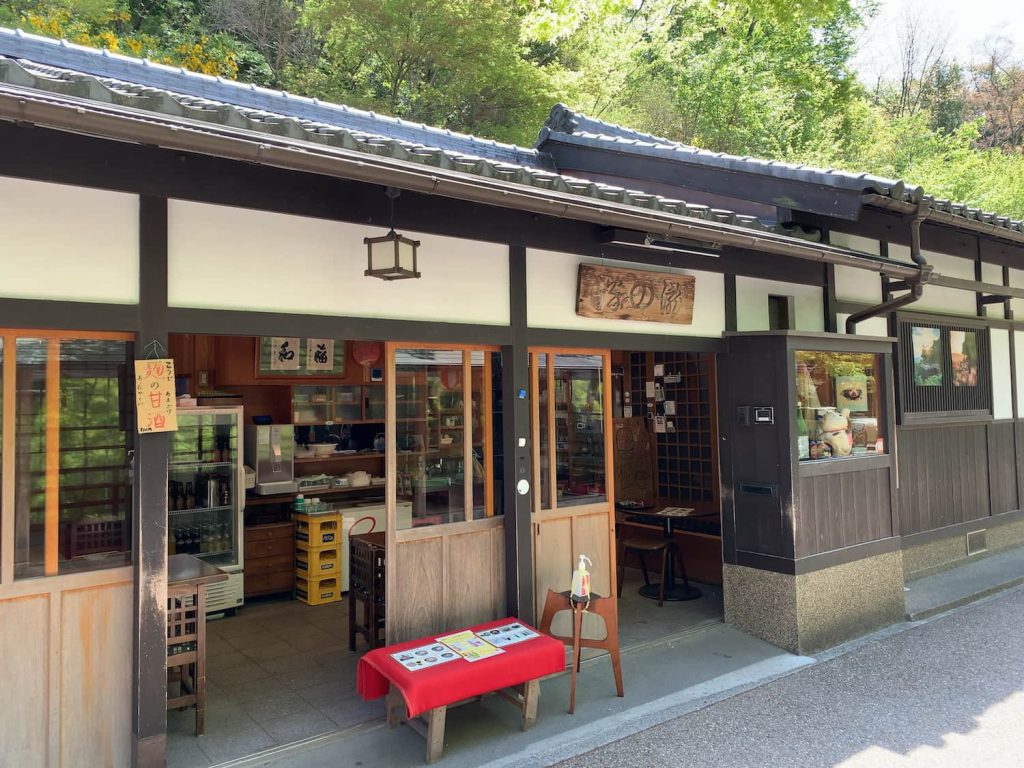 We recommend you sit at sajiki-seki with a commanding view of the valley. You will be required to remove your shoes and sit on the floor. Listen to the soothing sound of the Otowa Waterfall nearby. The waterfall is said to have the power to grant wishes: academic success, bringing luck in finding love, and longevity.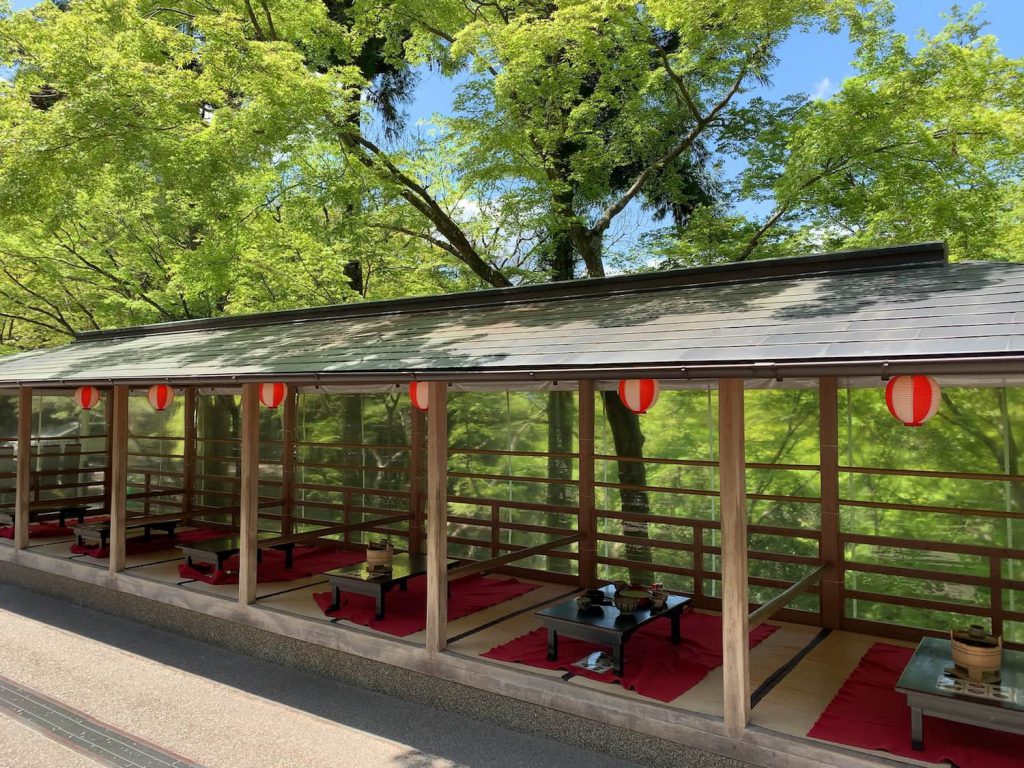 There are a wide variety of dishes on the menu, including the famous yudofu (hot tofu), matcha green tea with ohagi (mochi coated with sweetened red bean paste), udon, soba, and more. You will be asked to pay upon your order. Kitsune udon made with soy-sauce based soup is topped with fluffy fried tofu and chopped green onion. The noodles are chewy and have a firm texture.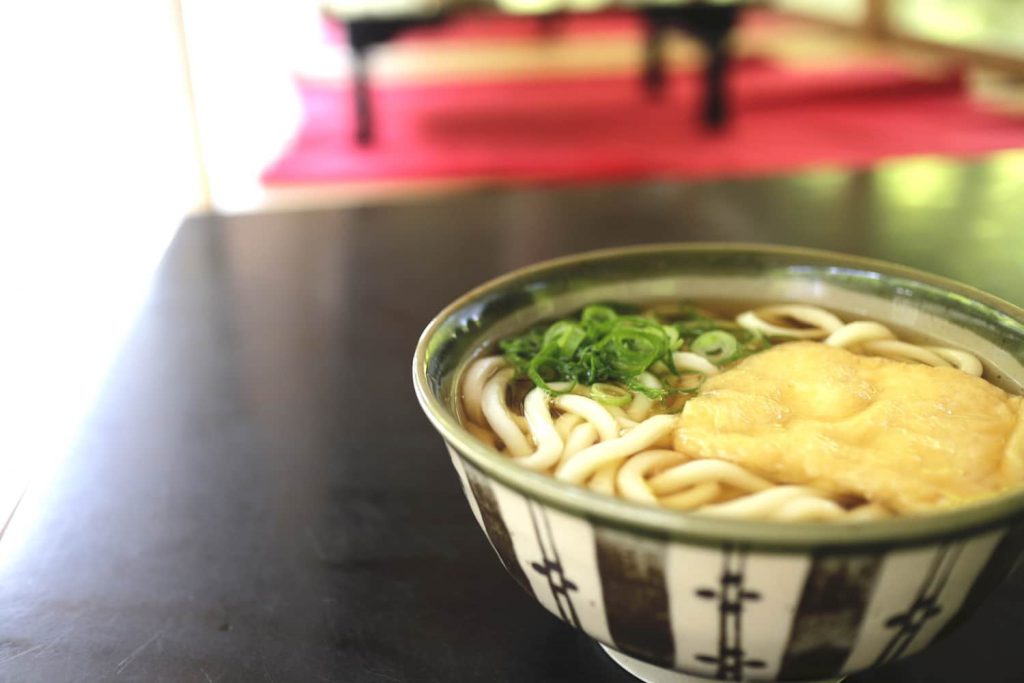 If you fancy cold noodles, order the zaru soba served with cold dipping sauce.
If your appetite permits, you really must try the ohagi for dessert. It has been handed down for generations. The sweet ohagi and matcha are a perfect match!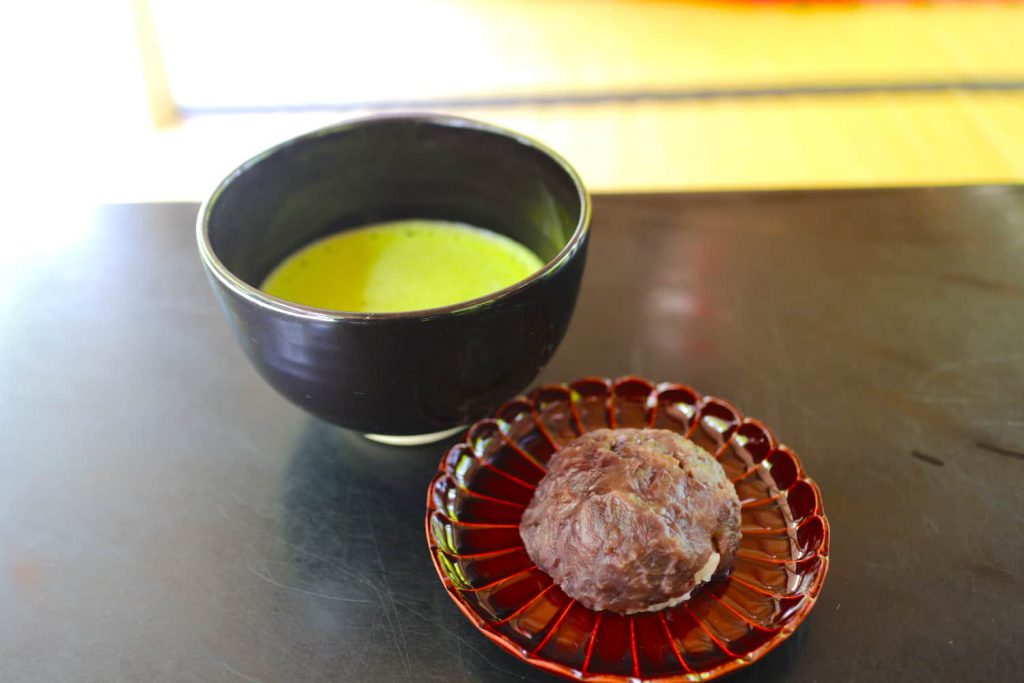 This is a good place to take a break after strolling around the temple grounds.
Name: Taki-no-Ya
Phone: +81-(0)75-561-5117
Hours: 9:30 – 17:00
Closed On: Thursdays
Number of Seats: 100
Budget: Lunch: – JPY1,000 / Dinner: – JPY1,000
Payment Options: Cash Only