Meet Your Nutritional Needs with Tofu Dishes
As its name suggests, Tofu Shokudo specializes exclusively in tofu dishes. Tofu is used in each item on the menu. All the dishes offer health benefits while providing you with mouthwatering sensations. In recent years, tofu has attracted a lot of attention because it is rich in high-quality protein, vitamins, and dietary fiber. At the same time, tofu has been an integral part of Japanese food culture since ancient times.
Tofu Shokudo serves as a diner during the day and as an izakaya at night. In a connected factory, Tofu is carefully made, one by one, in the traditional method handed down from generation to generation. The process uses 100% premium Miyagi soybeans, "Miyagi Shirome." The display case in the entrance area offers diverse tofu products for take-out. These include momen (firm) tofu, deep-fried tofu, freshly squeezed soy milk, tofu ice cream, and coffee panna cotta.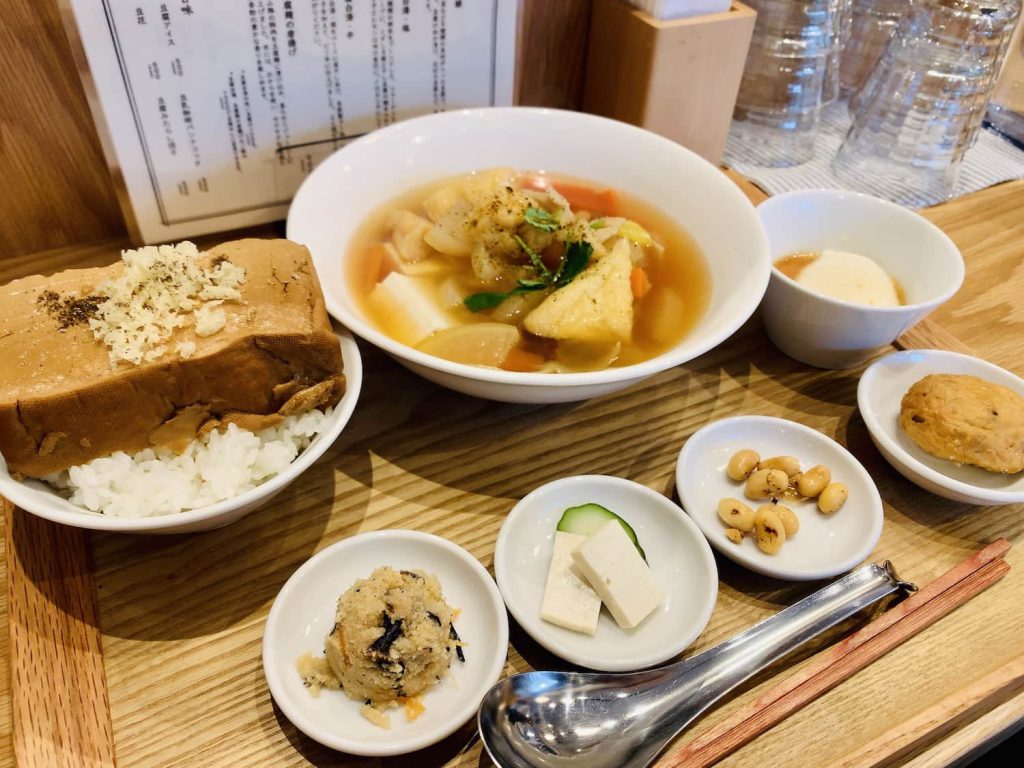 The signature item on the menu is Tofu Meshi, literally rice with tofu. It is a donburi (rice bowl dish) made of momen tofu simmered in flavorful dashi broth. Firm yet fluffy tofu goes great with slightly hardened white rice. We recommend you use a spatula to crush the tofu and mix it with the rice. It is a simple yet satisfying dish of tofu and rice.