A Seafood Haven with a Warm Welcome
Tomisui, nestled in the vicinity of Tomioka Hachiman Shrine in Monzen Nakacho, offers a singular dining experience that extends a warm and hospitable welcome to all guests. The interior of the establishment boasts an emotionally charged atmosphere, replete with ample table seating and a lively ambiance, which is owed to the beguiling smile of the proprietress and the enthusiastic exclamations of the dedicated staff.
The menu at Tomisui is a veritable feast for seafood enthusiasts, offering a diverse array of options including grilled, fried, simmered fish dishes, sashimi set meals, and ten-don. The highly coveted delicacy, the "Aji Fry," is meticulously crafted using the choicest horse mackerel handpicked by the seasoned fishmonger, Tomioka Suisan. Only the most substantial specimens are utilized, producing a succulent and substantial cut of horse mackerel enveloped in a luscious coating.
The culinary staff at Tomisui are highly skilled and unwaveringly devoted, ensuring that even classic menu items such as the fried and simmered dishes are executed with precision. It is imperative to note that the menu and prices may fluctuate depending on the size of the fish and its availability. For this reason, guests are advised to inquire with the friendly staff for their seasonal recommendations.
The harmonious blend of a lively atmosphere, the freshest ingredients, and talented chefs culminates in a truly unforgettable dining experience at Tomisui.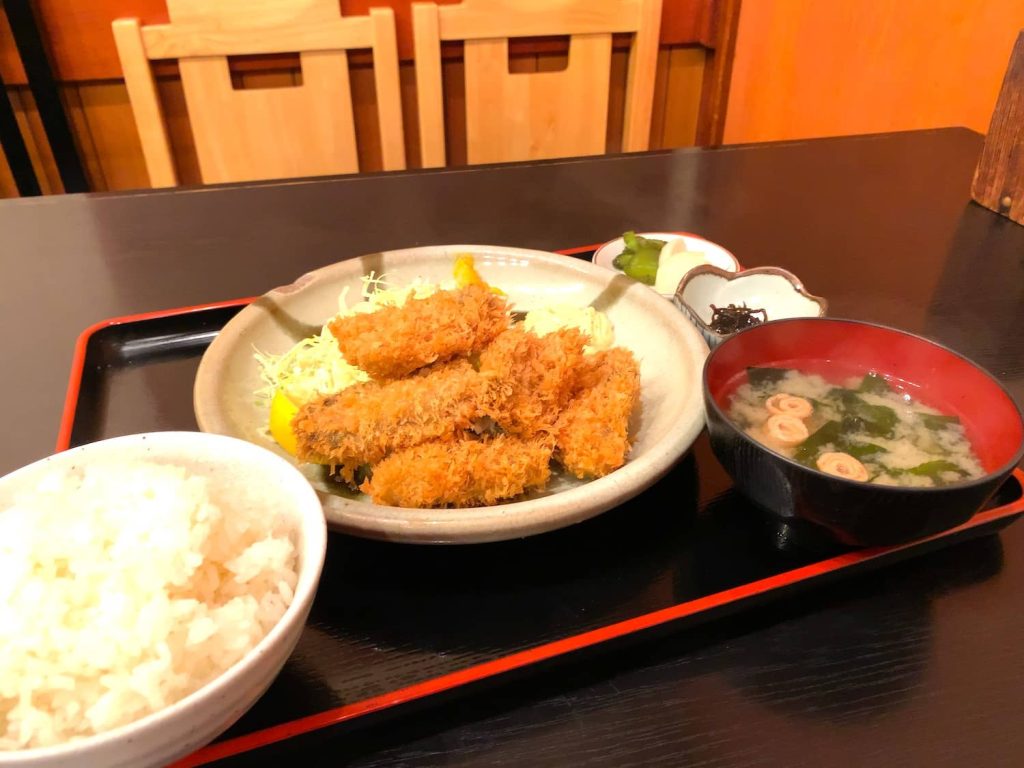 Name: Tomisui
Address: 1-10-3 Tomioka, Koto-ku, Tokyo
Phone: +81-(0)3-3630-0697
Hours: Monday – Friday 11:00 – 14:00 & 17:00 – 21:00 / Saturday and National Holidays 11:00 – 14:00 & 17:00 – 20:00
Closed On: Sundays
Number of Seats: 60
Budget: – JPY1,500
Payment Options: Cash Only