Tasty Bowl of Oyster Ramen
Yajiman, with its origins dating back to 1948, has maintained a prominent position at Tsukiji Market. In October 2018, it transitioned and opened its doors at the Toyosu Market, where it has gained fame as a warm and inviting eatery, beloved by both market workers and professional culinary experts.
Along with its signature, succulent "Jumbo Shumai," the restaurant offers a plethora of classic, unassuming Chinese dishes. A luxurious treat, the sought-after seasonal menu item "Oyster Ramen" is attainable only during the months of October to March. The dish comprises of five large oysters, sautéed with chestnut flour, resulting in a pleasing texture and a satisfying meal. The oysters are dense, delicate, and exceptionally juicy. Moreover, the dish is also replete with vegetables, including leeks, kikurage mushrooms, and bean sprouts. The soup, infused with oyster essence, boasts a creamy consistency and evokes memories of Nagasaki Champon soup, with a rich flavor that is not excessive.
Once oyster season ends, the most popular menu item, "Nira Soba" is highly recommended.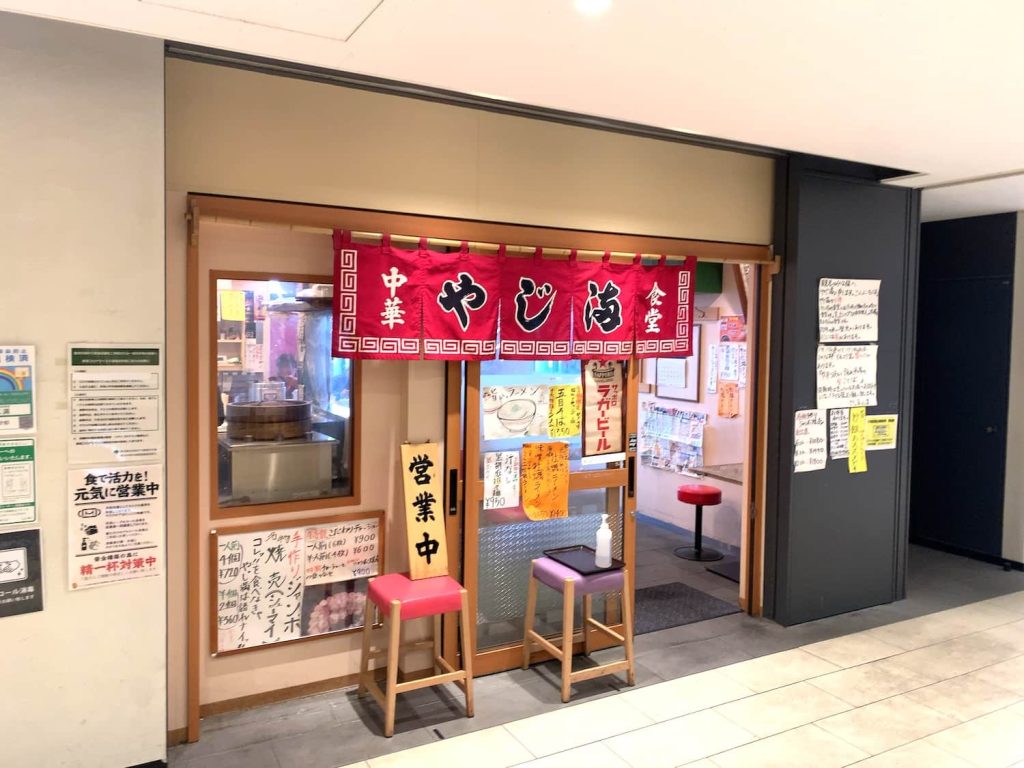 Name: Yajiman
Phone: +81-3-6633-4560
Hours: 5:00 – 13:00
Closed On: Sundays and National Holidays
Number of Seats: 13
Budget: – JPY2,000
Payment Options: Cash Only