The Epitome of Culinary Excellence
Yakumo, a revered sanctuary for ramen enthusiasts in search of an unparalleled gastronomic odyssey, emerges as a renowned establishment that has engraved its illustrious name into the annals of culinary excellence. Positioned at the zenith of celebrated ramen eateries, Yakumo's exceptional distinction entices connoisseurs from far and wide, poised to captivate with its distinctive allure and extraordinary offerings. The eminence of Yakumo has not gone unnoticed. Since 2018, it has proudly secured a coveted position in the esteemed Michelin Guide Tokyo as a Bib Gourmand restaurant.
From the moment one sets foot inside Yakumo, an exclusive arrangement of counter seating immediately commands attention, testifying to the establishment's unwavering commitment to providing an extraordinary dining experience. The coveted seats, accompanied by remarkable turnover rates, intensify the allure, ensuring that each visit is suffused with a palpable sense of anticipation.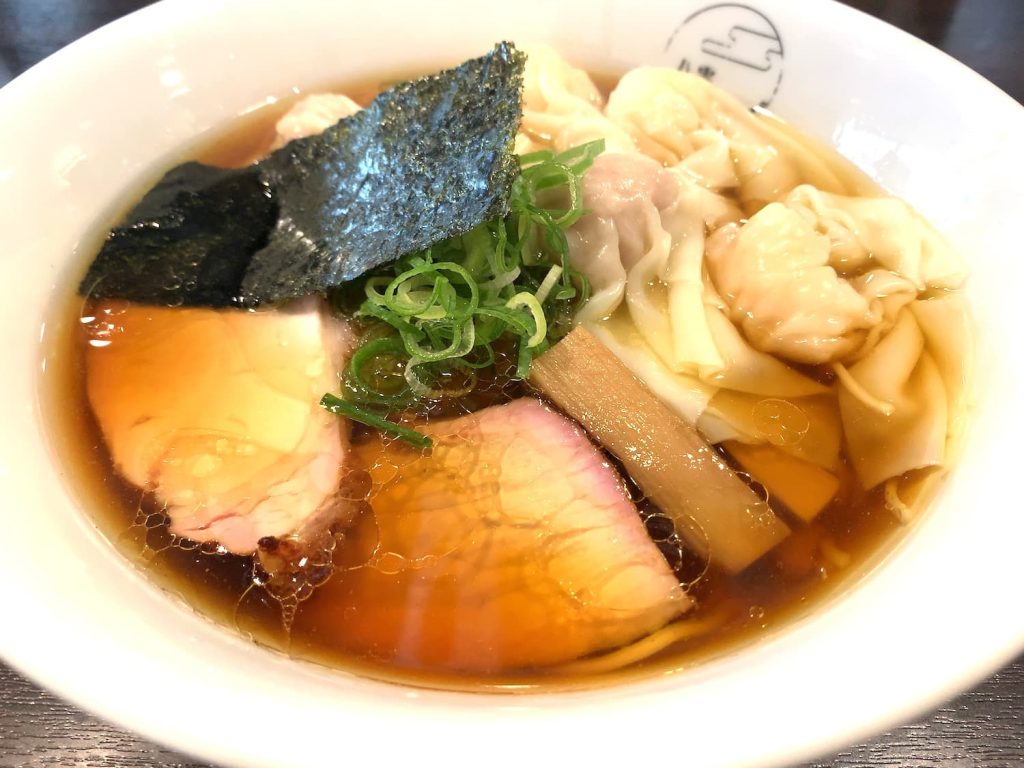 Now, let us embark upon an exploration of the very essence that defines Yakumo—its exquisite ramen. A symphony of flavors awaits as you are presented with a selection of soup options, each a veritable masterpiece, resonating with its own unique charm. The delicate white soy-based broth, affectionately known as "Shirodashi," entices with its nuanced and subtle flavor profile, while the opulent soy-based broth, aptly named "Kurodashi," indulges the senses with its robust and savory notes. Regardless of the path you choose, rest assured that an enticing culinary adventure awaits.
Beyond the realm of soups, Yakumo unveils another treasure trove of delights—the plump and succulent wontons that grace the ramen bowl. These delectable morsels embody perfection itself, brimming with the savory essence of meticulously selected pork and shrimp. Harmonizing flawlessly with the broth, they elevate the entire culinary experience to celestial heights, leaving an indelible impression upon your discerning palate.
Name: Yakumo
Address: 3-6-15 Higashiyama, Meguro-ku, Tokyo
Phone: +81-(0)3-6303-3663
Hours: Monday, Wednesday, Friday and Saturday 11:30 – 15:30 / Thursday and Sunday 11:30 – 15:30 & 17:00 – 21:00
Closed On: Tuesdays
Number of Seats: 12
Budget: – JPY2,000
Payment Options: Cash Only