In Tokyo's core, alongside Shinjuku and Ikebukuro, Shibuya thrives as a vital sub-center. Traditionally a youth haven, it now caters to adults too, thanks to new commercial additions.
The iconic Hachiko bronze statue at JR Shibuya station symbolizes unwavering loyalty, known worldwide through the film "Hachi: A Dog's Tale" with Richard Gere. It's a go-to meeting spot.
Opposite the station lies the famous "Scramble Crossing," a symbol of Tokyo's ceaseless energy, featured in "Lost in Translation." For a bird's-eye view, head to Starbucks in the QFRONT Building.
Navigating the Shibuya Scramble Crossing leads to Shibuya Center Gai, a bustling street with diverse dining, bars, and shops. Nearby, Dogenzaka showcases the latest trends, including SHIBUYA 109, a fashion paradise. Large department stores and boutiques cater to shoppers of all tastes.
In Shibuya, history and modernity merge, offering a dynamic cityscape that welcomes visitors of all ages. It's a must-visit Tokyo experience.
In this article, Dishes Japan introduces the top attractions that Akihabara has to offer.
Shibuya Center-Gai (渋谷センター街)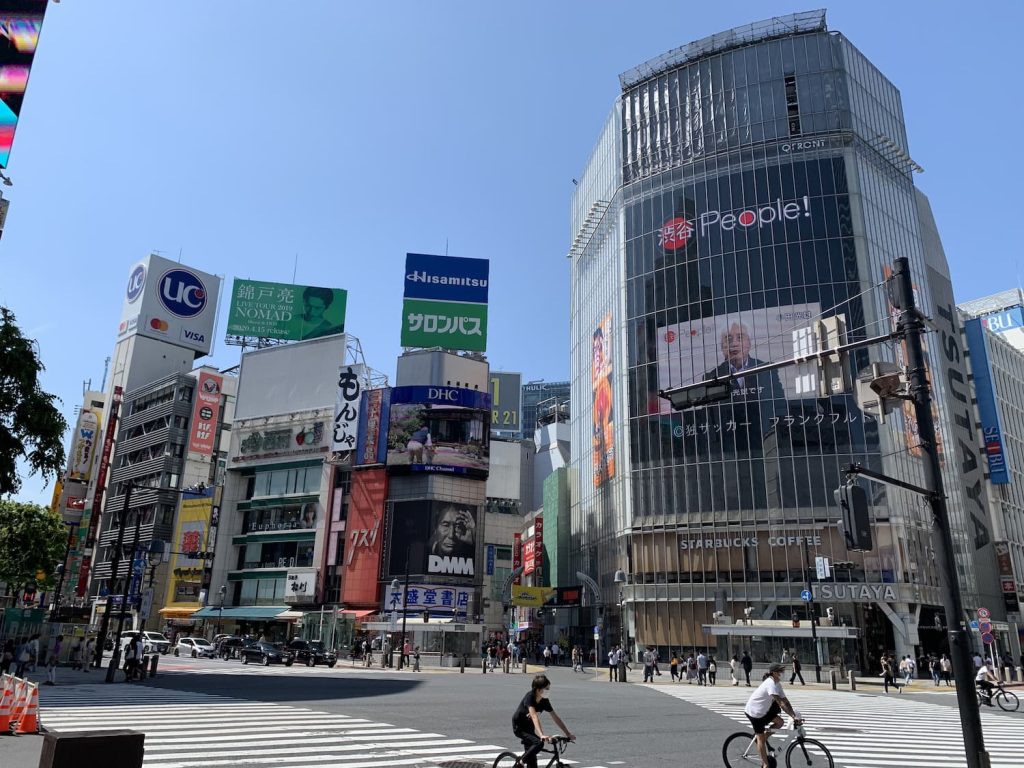 Shibuya Center-Gai is a vibrant commercial district in the heart of Shibuya, Tokyo, with a rich history. It evolved from a low-lying area to a thriving town by 1935 and, after World War II, became a haven for youth culture influenced by American trends, featuring record stores, cinemas, and game centers. Today, it continues to attract a diverse crowd with restaurants, fashion boutiques, and a strong connection to youth culture, music, fashion, and subcultures like gyaru and gyaru-o. While some types of stores have changed, it remains a cherished spot for the young, and it's surrounded by other commercial attractions like Spain-zaka Slope, Seibu Department Store, PARCO, and Loft. Shibuya Center-Gai reflects the energy and passion of Japan's youth and showcases the country's latest trends and fads.
Hachiko Memorial Statue (忠犬ハチ公像)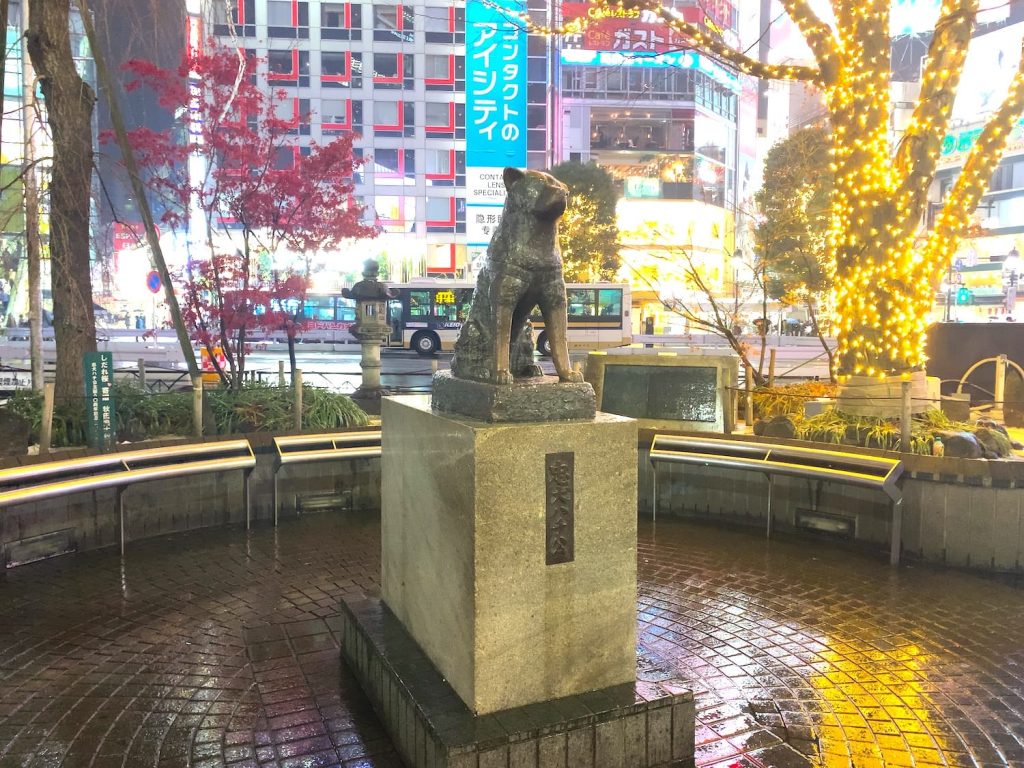 The Hachiko Memorial Statue in Shibuya, Tokyo, is a tribute to a loyal dog who waited for his owner at Shibuya Station for nine years after the owner's death. The statue symbolizes love and friendship, with two sets of paw prints representing a reunion in the afterlife. It's a popular spot for visitors to pay respects, make wishes, and leave gifts. Hachiko's story has inspired books, movies, and art, becoming a part of Japan's national identity and a heartwarming tale of loyalty.
Moyai Statue (モヤイ像)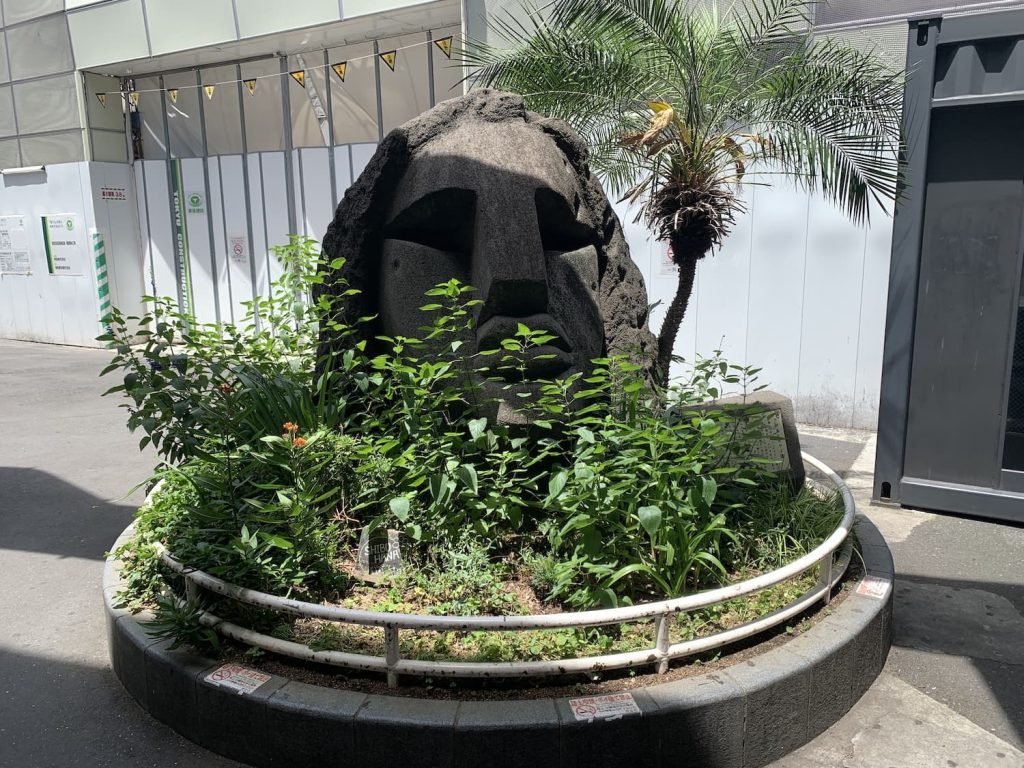 The Moyai Statue in Shibuya, Tokyo, is a 2.5-meter-tall, 2.5-ton sculpture that originated from the island of Niijima. It represents the "moyai" tradition of mutual assistance and community support. Given to Shibuya in 1980, it stands as an iconic meeting spot near Shibuya Station, opposite the Hachiko Statue, embodying a blend of tradition and modernity. The statue features meticulously carved faces, symbolizing youth and age, and holds a captivating story of history and friendship.
Shibuya Scramble Square (渋谷スクランブルスクエア)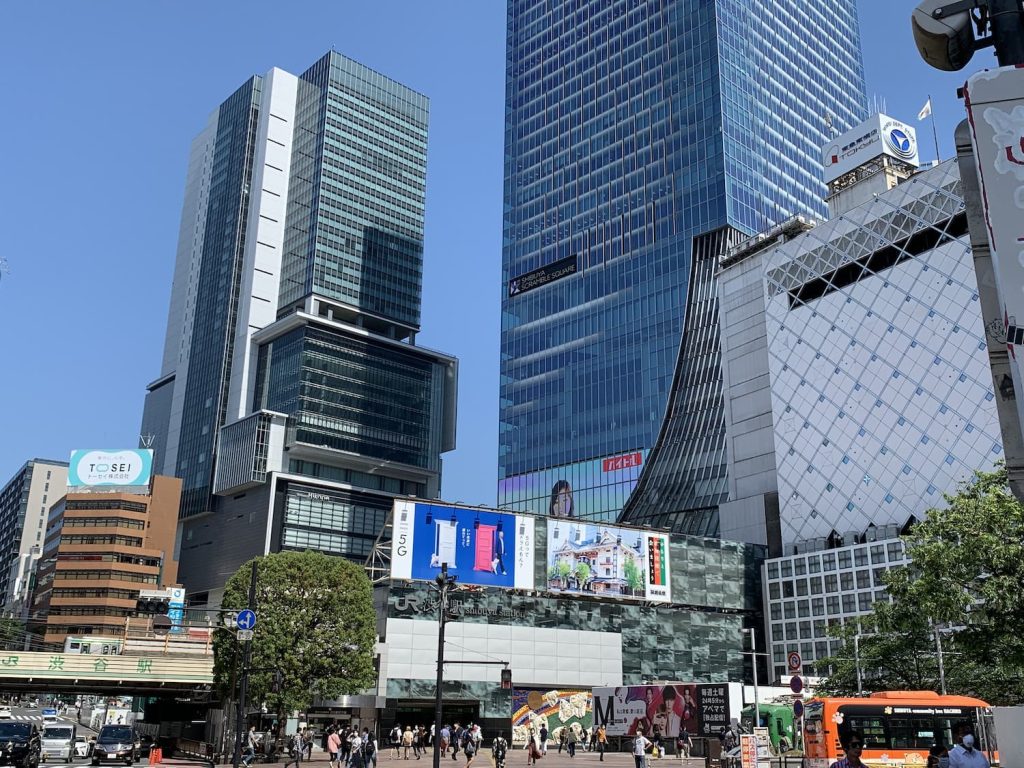 Shibuya Scramble Square is a 230-meter-tall skyscraper in Tokyo's Shibuya district, reshaping the skyline with 47 floors. It offers "SHIBUYA SKY," a grand observation deck with panoramic views, diverse shops, high-quality offices, and unique observation experiences like "SKY STAGE" and "SKY GALLERY." The building embodies inclusivity and is part of Shibuya's transformative redevelopment, providing extraordinary cityscape views and interactive content experiences.
Shibuya 109 (渋谷109)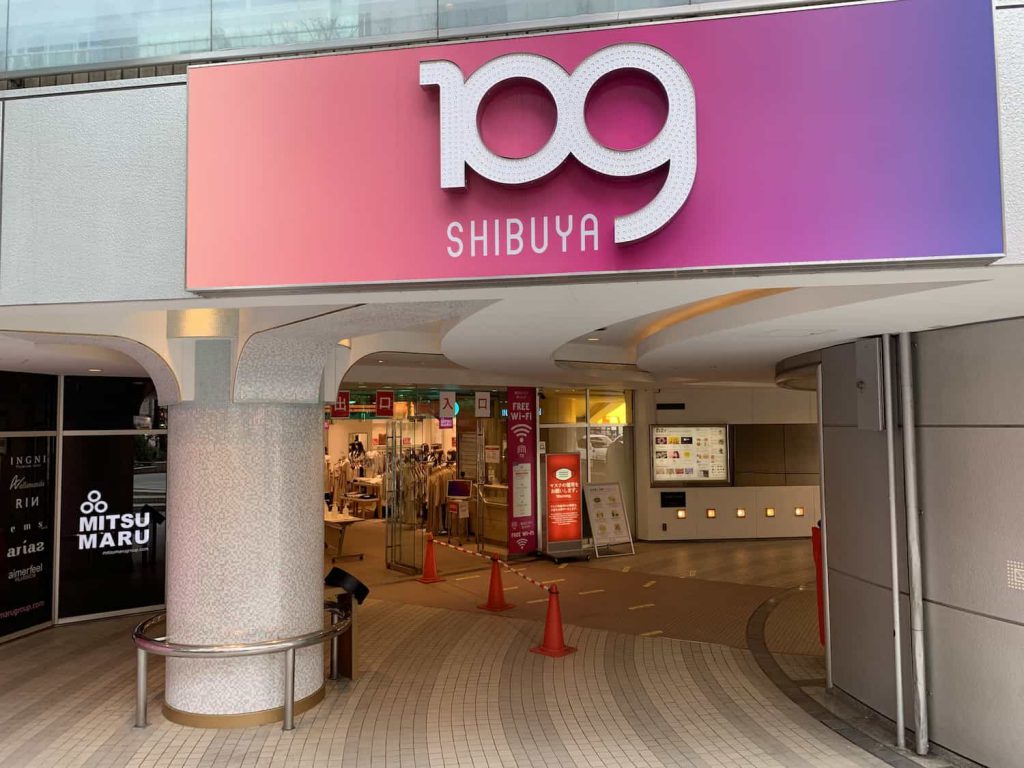 Shibuya 109 is a renowned fashion building in Tokyo's Dogenzaka district, established in 1979 and considered a cultural hub. Architect Minoru Takeyama created a groundbreaking "fashion community." Initially for men, it later evolved to captivate women's fashion during the 1980s and established itself as a gal culture sanctuary in the 1990s. With around 120 stores, Shibuya 109 offers a wide range of items from apparel to cosmetics and cafes, constantly evolving with the latest trends and events. It's an architectural marvel with a luminous "109" emblem and collaborates with gal magazines. Beyond fashion, it's a cultural mecca for youth culture and has influenced Japan's fashion industry, nurturing designers and iconic brands. Shibuya 109 remains an ever-evolving force in shaping Japan's aesthetic consciousness.
Spain-zaka Slope (スペイン坂)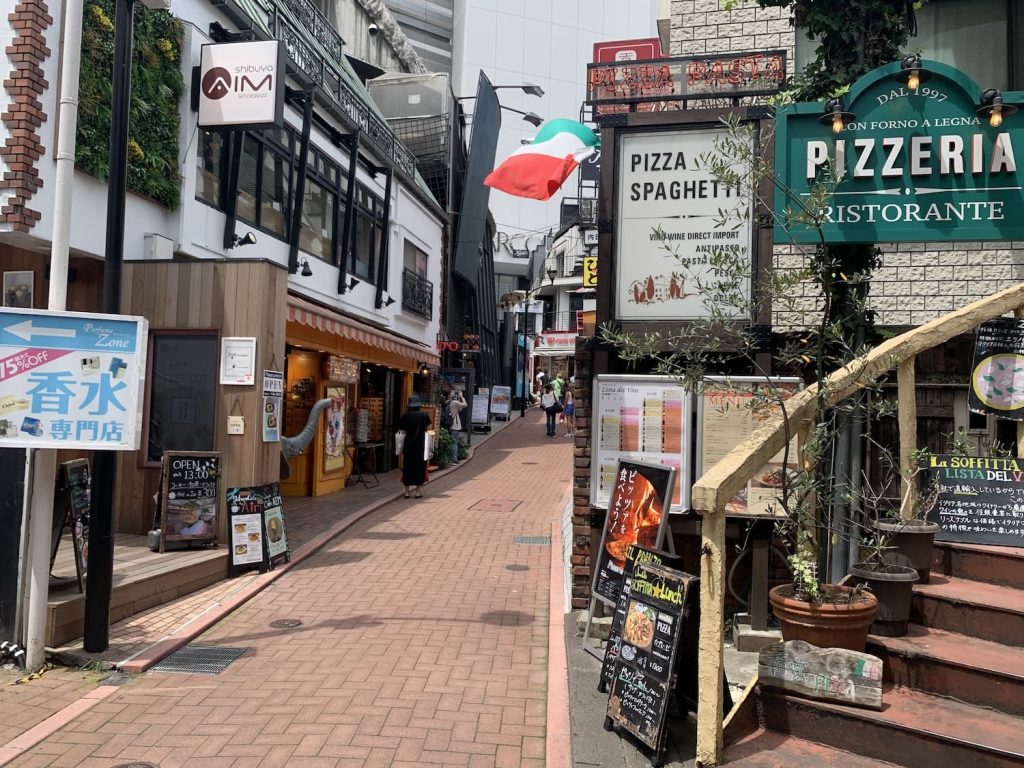 Spain-zaka Slope, in the heart of Shibuya, Tokyo, is a vibrant pedestrian alley with an exotic international atmosphere. Originally a nameless alley, it was named by Yasuo Uchida in 1975, inspired by Spain's landscapes. The slope is a rare sloped shopping street in Japan with cobbled pathways, plants, stairs, balconies, and foreign architecture, evoking a Southern European charm. It features various cafes, restaurants, and stores, showcasing the diversity of Shibuya. It offers a tranquil escape from the city's hustle and bustle and is popular for photography and filming. Spain-zaka Slope is a hidden gem loved by locals and adventurous explorers, offering an alternative experience in Shibuya.
Cosmo Planetarium Shibuya (コスモプラネタリウム渋谷)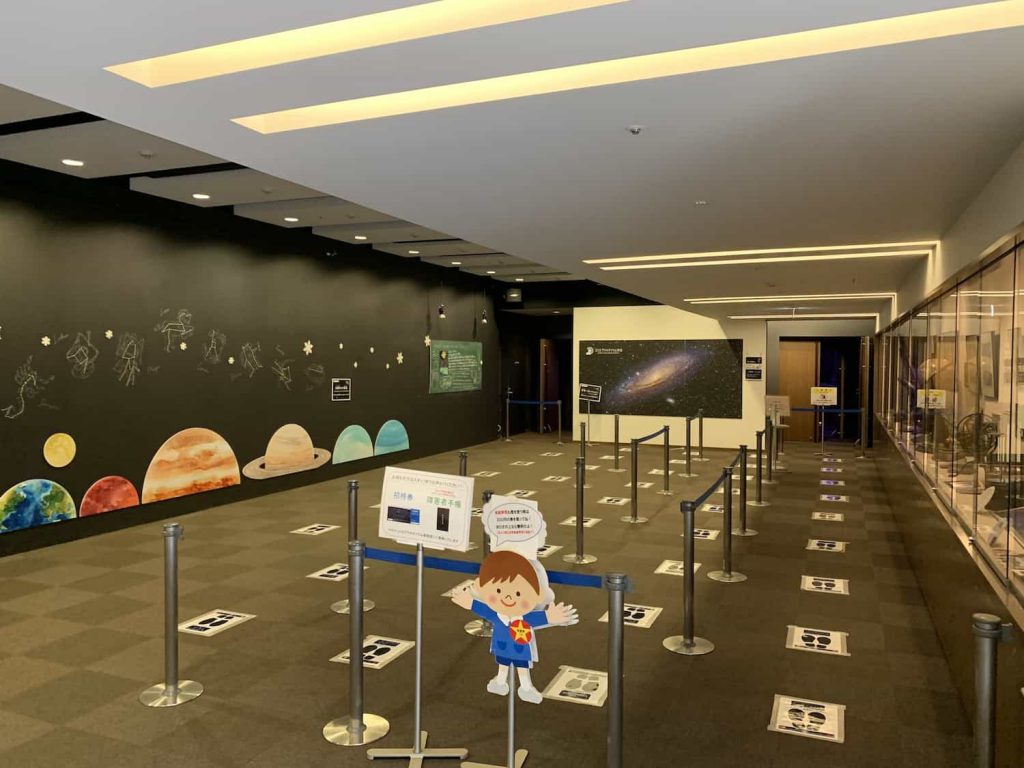 Cosmo Planetarium Shibuya, located on the 12th floor of the Shibuya Cultural Center Owada in Tokyo, offers a captivating experience in astronomy and space science. With a 17-meter domed screen accommodating up to 120 visitors, it combines optical and digital projection to recreate the starry sky and the vastness of space. The planetarium has seats that pivot 90 degrees for different viewing angles and offers a range of programs for various audiences, making it accessible to the general public. It serves as a cultural and educational hub, fostering an appreciation for the mysteries of the universe and uniting people of all backgrounds.
Miyashita Park (宮下公園)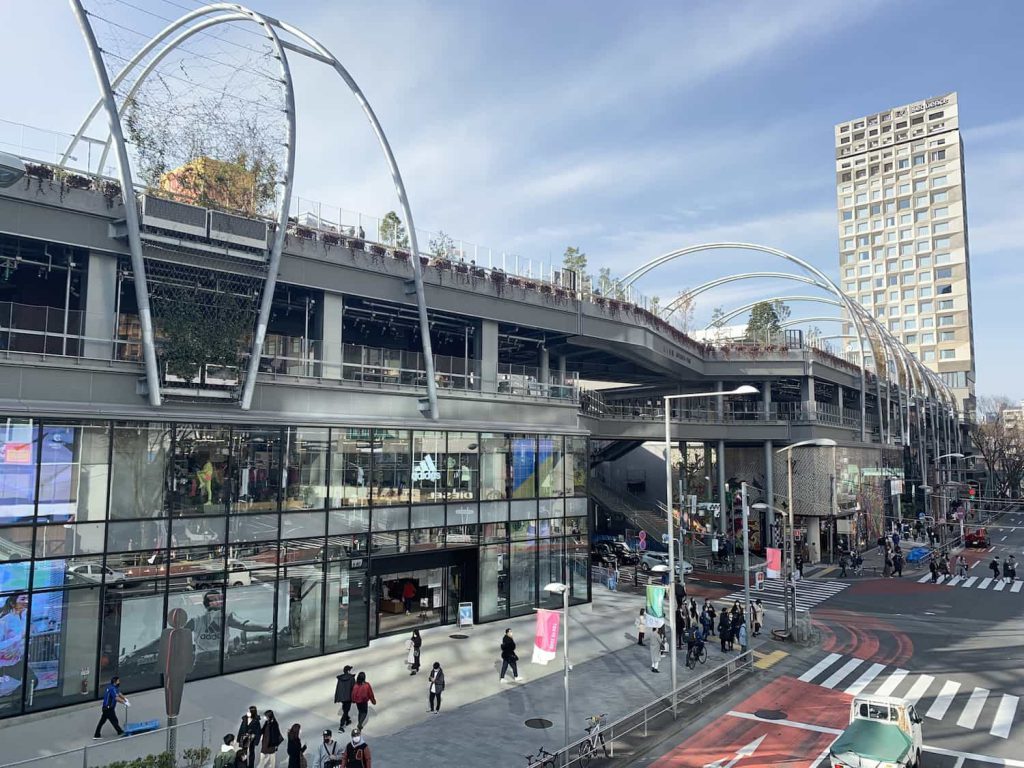 Miyashita Park, located in Shibuya, Tokyo, is a multifaceted commercial facility with a rich history. It began in 1953 as a ground-level park and became Tokyo's first elevated park in 1966. Recently, it underwent a transformation between 2017 and 2020. The park offers a prime location between Shibuya and Harajuku/Omotesando and features nature, commerce, and hospitality. It includes lawns, a bouldering wall, and a skateboarding area. The commercial section has around 90 stores, and there's a hotel called "sequence." Miyashita Park has a history deeply rooted in Japanese street culture and creativity and serves as a testament to its evolving narrative.
Shibuya Yokocho (渋谷横丁)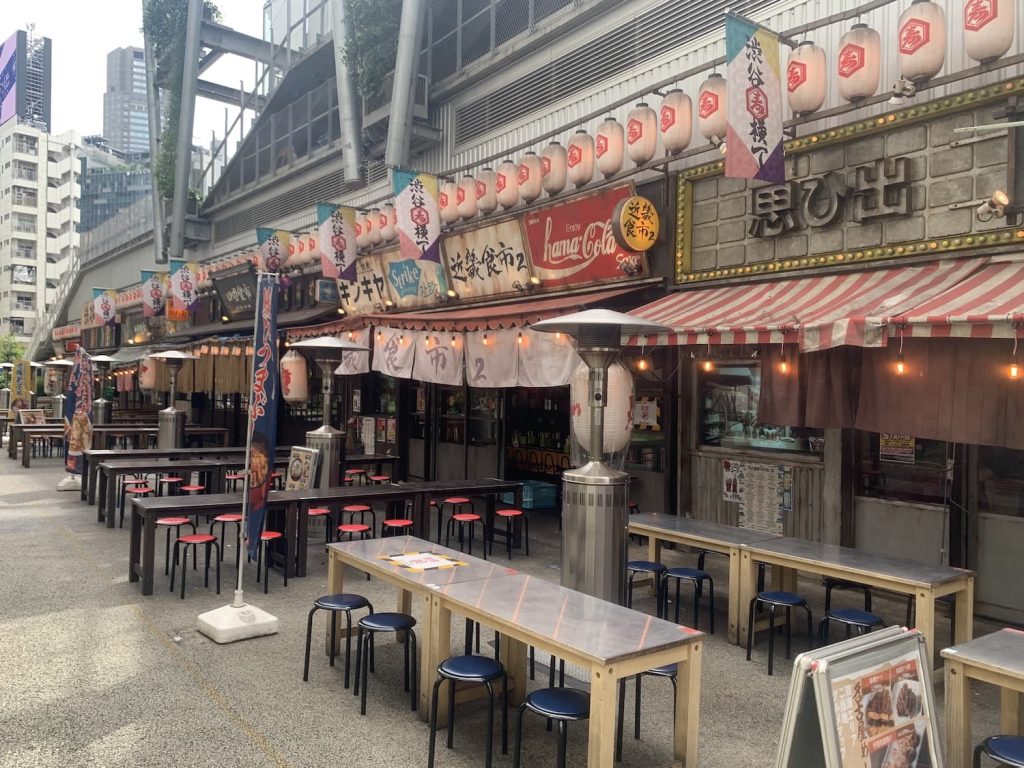 Shibuya Yokocho, located at RAYARD MIYASHITA PARK, is a modern dining and entertainment hub that pays homage to the classic Yokocho of the 1950s. Since its opening in August 2020, it has become a popular spot with 19 restaurants and bars offering Japanese and South Korean cuisine. It also hosts cultural events and performances. While it's praised for variety and quality, some concerns have been raised about pricing and portions. Visitors can expect a unique experience in Shibuya Yokocho, offering something for everyone.
The Shoto Museum of Art (松濤美術館)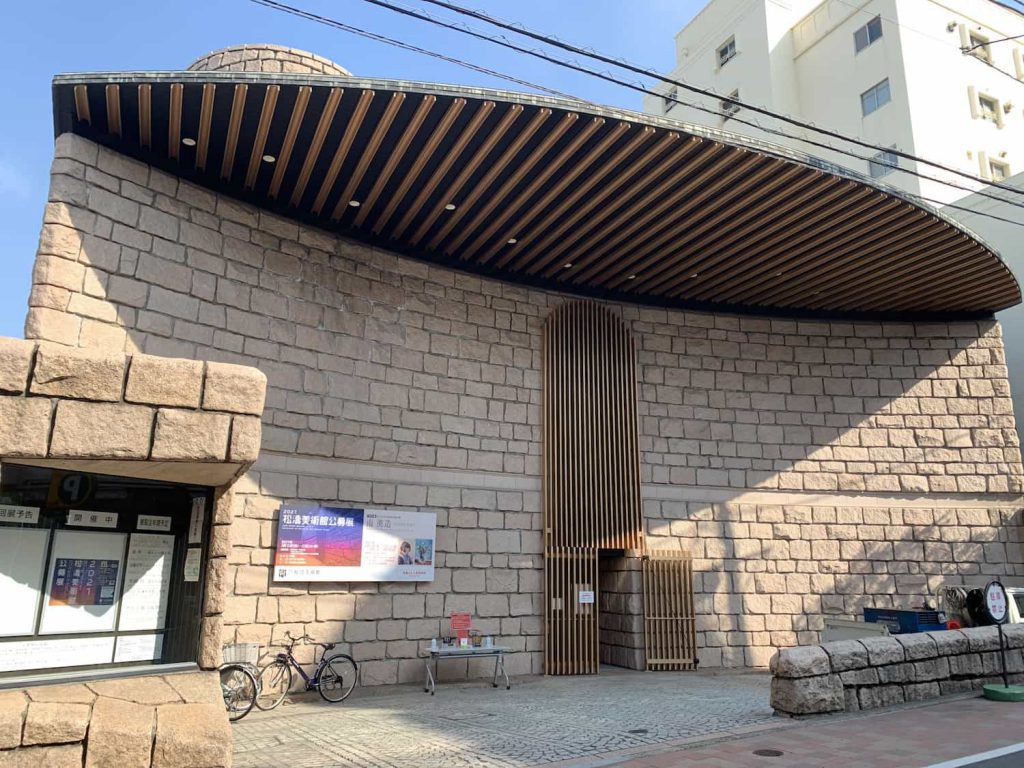 The Shoto Museum of Art, located in Shibuya, Tokyo, is a haven for art enthusiasts and was inaugurated in 1981. Designed by architect and philosopher Seiichi Shirai, the museum features a mesmerizing pool and fountain, blending German expressionism and Bauhaus influences. It displays works by Japanese and international artists and offers amenities like a library, shop, and cafe. Visitors can enjoy guided tours, art classes, and diverse exhibitions, with themes celebrating life's essence. The museum also provides insight into Seiichi Shirai's architectural genius and serves as a gateway to Japanese culture through exhibitions on traditional crafts and more.