1: Bondy(欧風カレーボンディ神保町本店)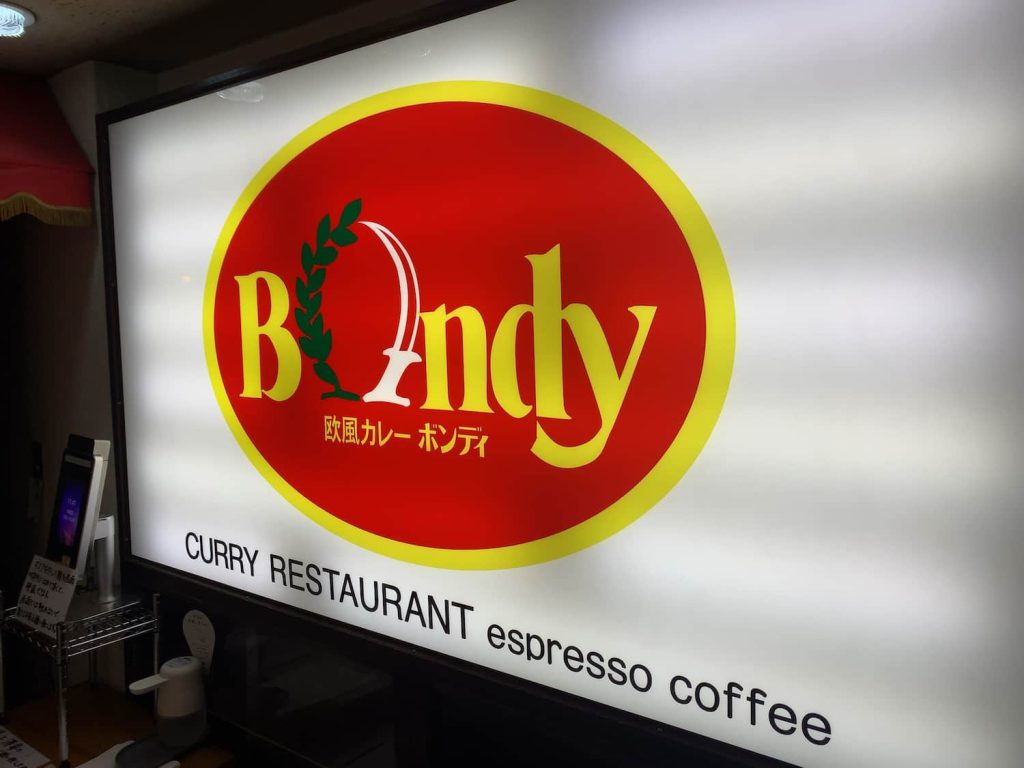 Established in 1973, Bondy is the birthplace of a Japanese version of a European-style curry restaurant. Koichi Murata, the founder of Bondy, got his inspiration while working in France. He was especially impressed by the classic brown sauce in the French-style dish. Today, the restaurant is run by Murata's son, the second-generation owner.
The ingredients of Bondy's curry sauce consist of a mixture of daily products, such as apples, onions and other vegetables, red wine, and spices. On sampling the dish, it is the flavor of the onions that first grabs your attention; this is followed by the deep, rich flavor of the vegetables and, finally, the spiciness that permeates the sauce. The rice is a Bondy original: it is cooked in a specialty bouillon soup with pepper, garlic, butter, and bay leaves. Topping off the rice is a slightly salty Gouda cheese. The gradually melting cheese goes well with the curry.
Two boiled potatoes with butter will be served before your curry arrives.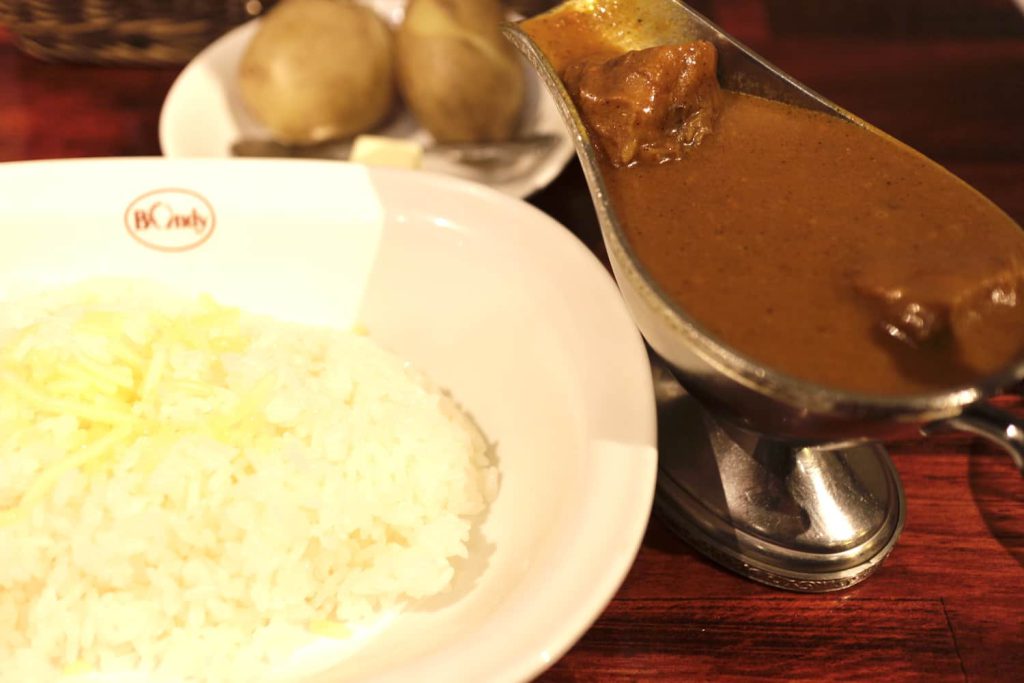 Name: Bondy
Phone: +81-(0)3-3234-2080
Hours: 11:00 – 20:00
Closed On: Open Daily
Number of Seats: 50
Budget: Lunch: – JPY2,000 / Dinner: – JPY2,000
Payment Options: Cash Only
Official Website (Japanese Only): http://www.bondy.co.jp/web/
2: Sumatra Curry Kyoeido(スマトラカレー共栄堂)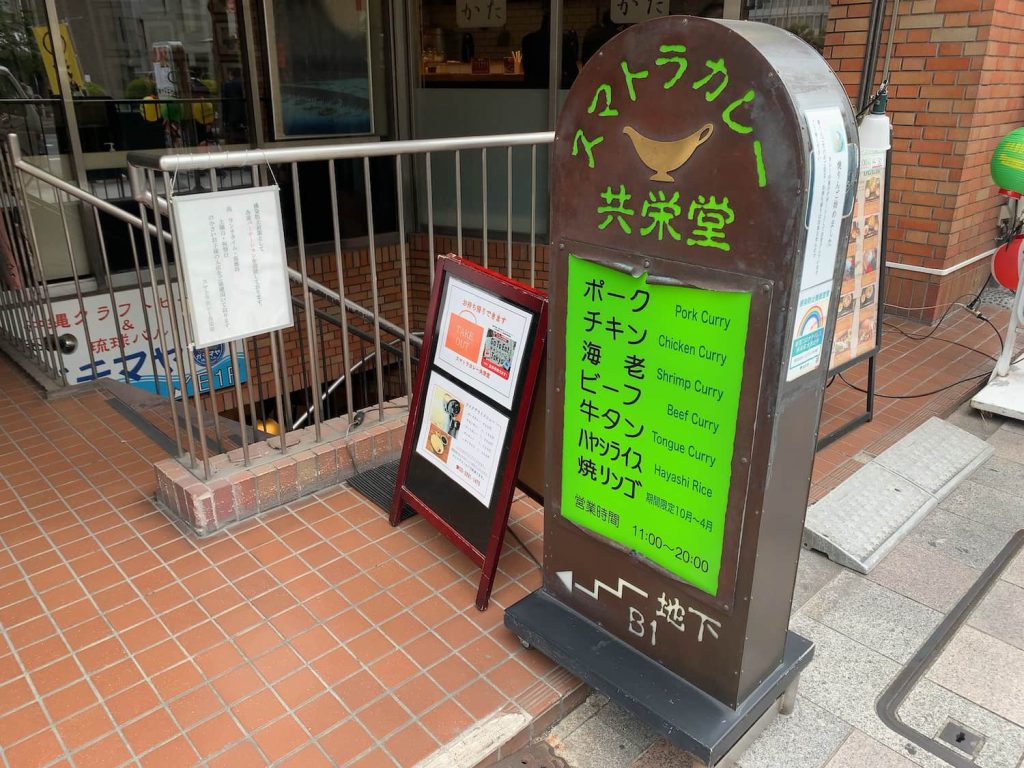 Established in 1924, the restaurant specializes in Sumatra curry, blended to suit the Japanese palate. Sumatra is the second largest island in the Malay Archipelago. The recipe was handed down to the founder of the restaurant by Mr. Tomojiro Ito, a publisher of Nanyo Nenkan (South Seas Yearbook) who contributed greatly to trade and commerce with the region. Black curry sauce is prepared by simmering vegetables and meat for hours with the addition of 20-plus blends of stir-fried spices. The sauce, prepared without the use of flour, has a rich flavor and smooth texture. Curry dishes on the menu include pork, chicken, shrimp, beef, and beef tongue. Koshihikari rice from Niigata prefecture is cooked fluffy yet firm, and goes well with the smooth curry sauce. Baked Apple, one of the restaurant's specialties, is available only during the winter season which lasts from October to April.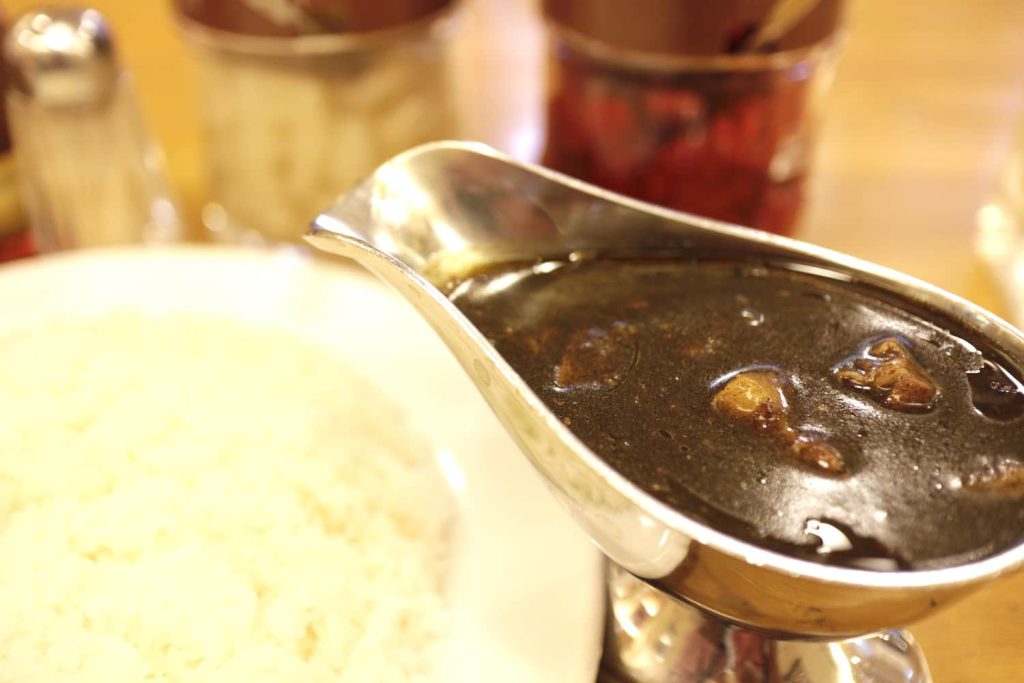 Name: Sumatra Curry Kyoeido
Phone: +81-(0)3-3291-1475
Hours: 11:00 – 20:00
Closed On: Sundays and National Holidays
Number of Seats: 42
Budget: Lunch: – JPY2,000 / Dinner: – JPY2,000
Payment Options: Cash Only
Official Website (Japanese Only): https://www.kyoueidoo.com
3: Kitchen Nankai(キッチン南海神保町店)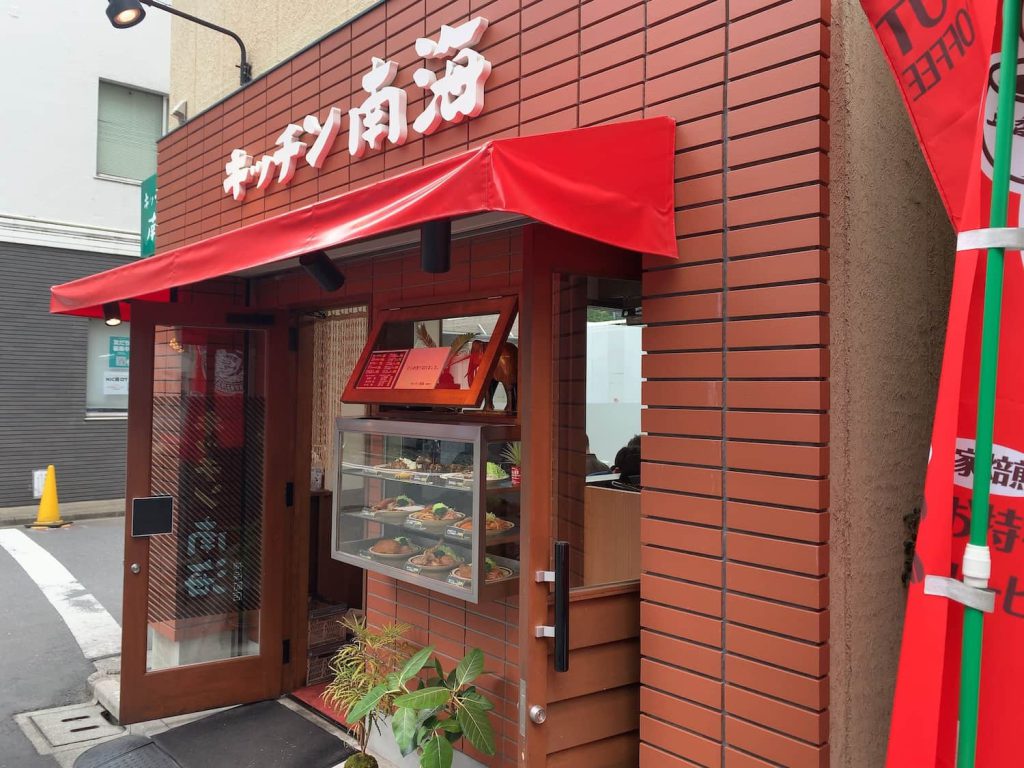 Kitchen Nankai, operating since 1960, is a Japanese-style western restaurant with a black curry cutlet as its trademark. Before entering, look over the collection of old-fashioned, plastic food displays at the entrance. The curry sauce is superb; it mixes the flavor of pork, onions, and other ingredients with those of ten different spices. Its elegant richness, moderate bitterness, and lingering spiciness make it an addictive dish. The addition of dash of mayonnaise makes the spiciness a little milder to accommodate Japanese tastes. The pork cutlets that are served on top of white rice and shredded cabbage are made with slightly sweet, coarse, fresh breadcrumbs and butter. The crunchy batter, tender cutlets, and rich sauce are mixed in perfect balance. All fried dishes are made to order, so customers can enjoy the fresh taste. In addition to curry, the set menu is also popular. It includes fried dishes such as chicken cutlet and fried hirame (fluke). These are served together with shogayaki (ginger pork).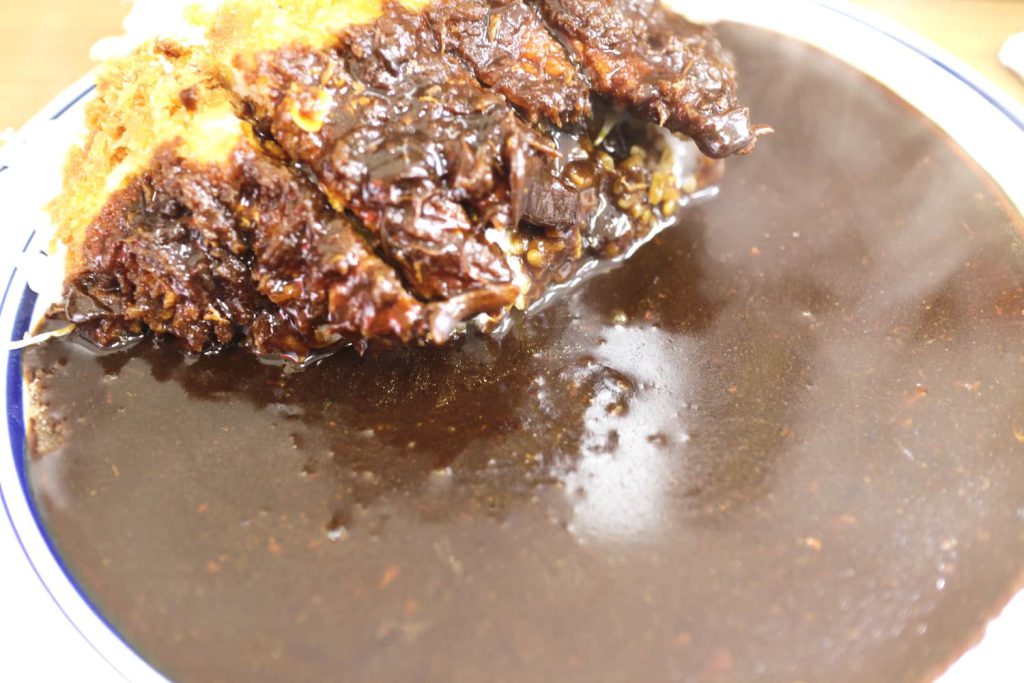 Name: Kitchen Nankai
Phone: +81-(0)3-3219-1616
Hours: 11:15 – 15:00 & 17:00 – 19:30
Closed On: Sundays and National Holidays
Number of Seats: 15
Budget: Lunch: – JPY1,000 / Dinner: – JPY1,000
Payment Options: Cash Only