1: Wa-kitchen Kanna(和kitchen かんな)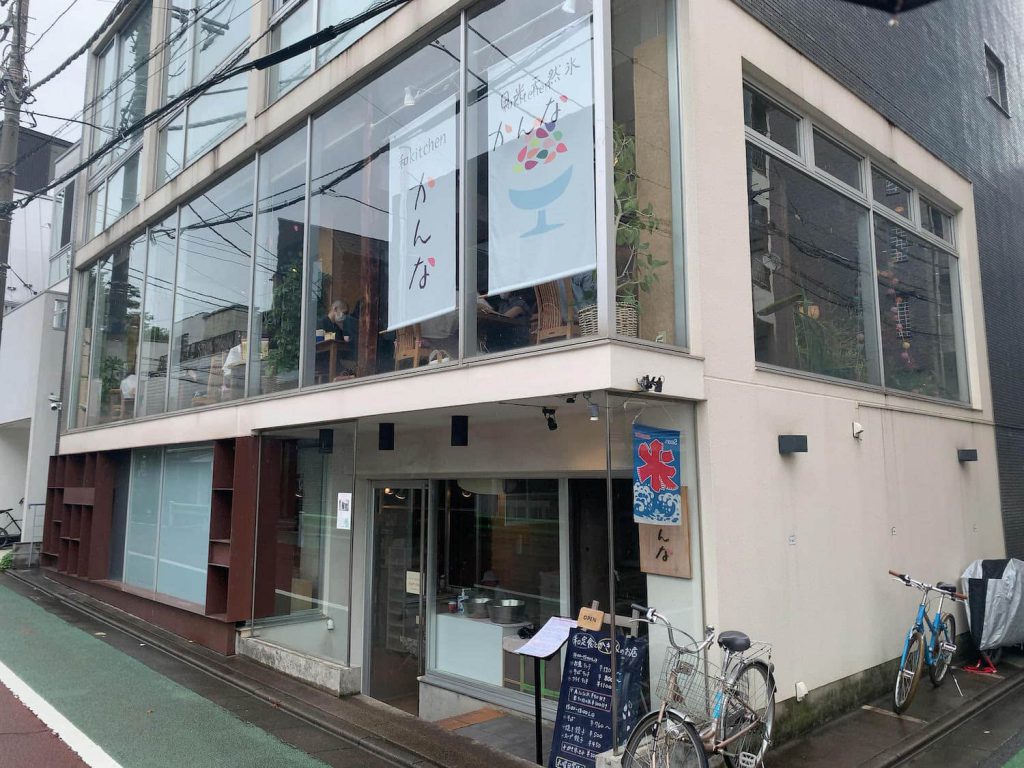 Wa-kitchen Kanna (和kitchen かんな) is a popular washoku (traditional Japanese dish) restaurant located in Sangenjaya in Setagaya-ward, south-west Tokyo. Customers line up for their shaved ice served all year round. The shop is in a quiet residential area just across Setagaya Park. Ice is procured from Shogetsu Himuro (est. 1894), a natural ice shop in Nikko, Tochigi prefecture. The lower part of the ice is shaved thick, and the upper part is shaved thin and fluffy. The exquisite syrups are made from a combination of seasonal ingredients and fruits. Tiramisu is a favorite among regular customers. The creamy mascarpone sauce, special milk syrup, and coffee syrup are drizzled on top of the shaved ice. Currently, the shop gives priority to reservations made via their official website.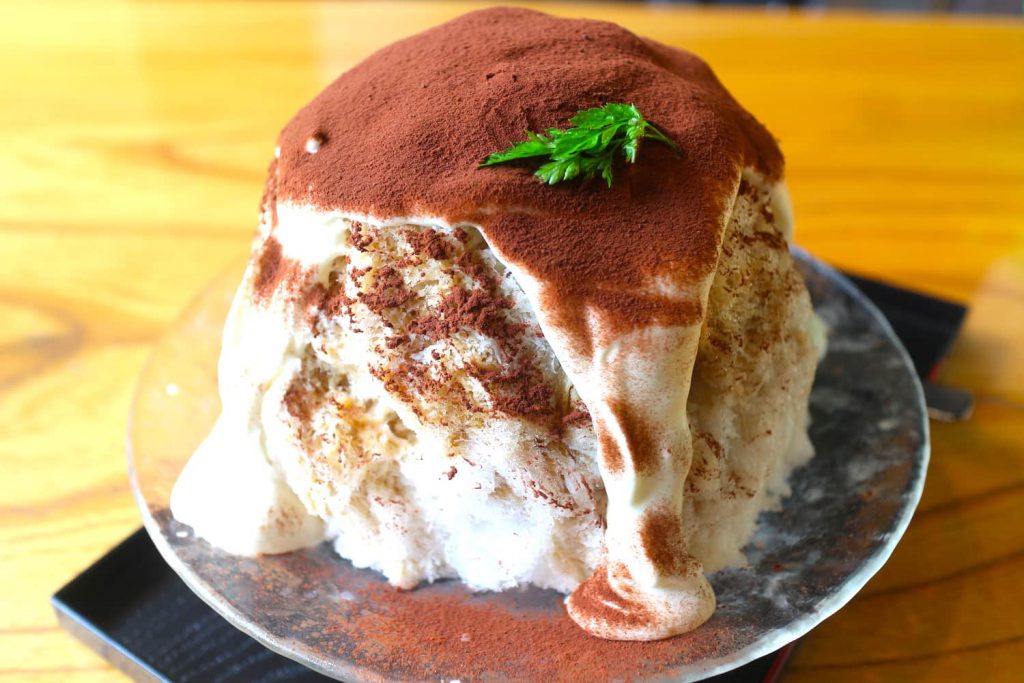 Name: Wa-kitchen Kanna (和kitchen かんな)
Address: 2-43-11 Shimouma, Setagaya-ku, Tokyo
Phone: +81-3-6453-2737
Hours: 11:00 – 19:00
Closed On: Wednesdays
Number of Seats: 30
Budget: Lunch: – JPY2,000 / Dinner: – JPY20,000
Payment Options: Credit Cards Accepted
Official Website (Japanese Only): https://kanna-kakigori.jp
2: Himitsudo(ひみつ堂)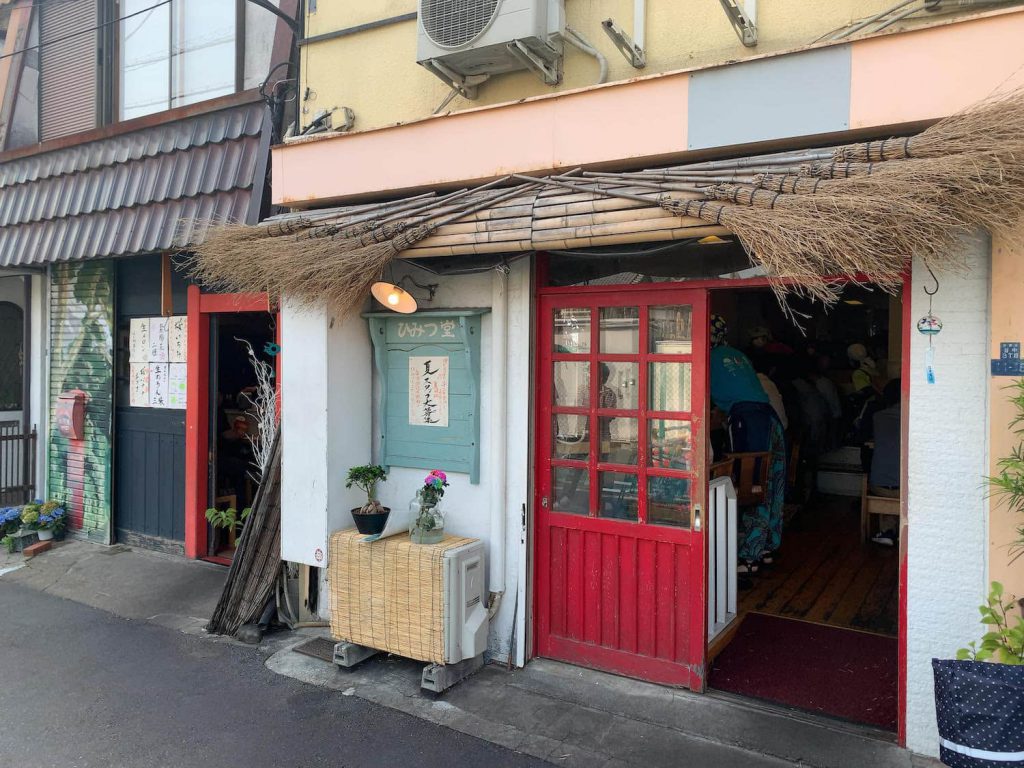 Himitsudo (ひみつ堂) is located near Yanaka Ginza in downtown Tokyo. They serve kakigori all year-round with flavors varying by season. The two handle-operated machines occupy a prominent presence in the shop. Their rhythmic sound echoes throughout the store. The secret to this kakigori's popularity is its fluffy, cotton candy-like shaved ice made with natural ice from Nikko, Ibaraki prefecture. All the syrups are homemade and, with the exception of sugar, are additive-free. The most popular flavor is Himitsu-no-Ichigo Milk (secret strawberry milk). Only seasonal ripe strawberries from Shizuoka and Akita prefectures are used for the strawberry syrup. The specialty kakigori is noted for its thick texture and its tantalizing sweet and sour taste.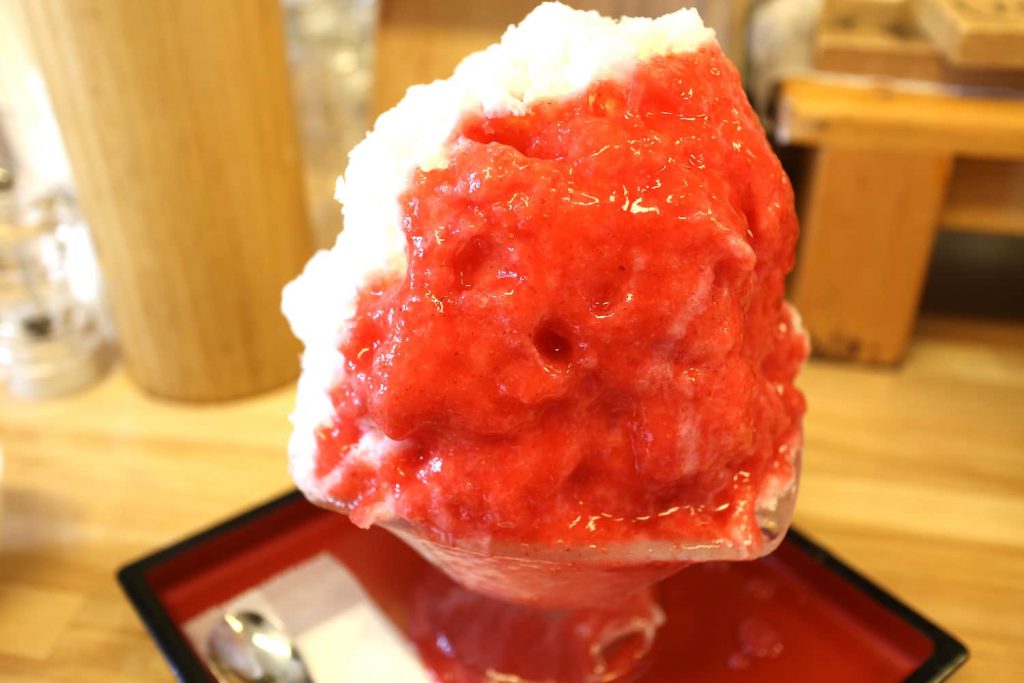 Name: Himitsudo (ひみつ堂)
Address: 3-11-18 Yanaka, Taito-ku, Tokyo
Phone: +81-3-3824-4132
Hours: 10:00 – 18:00
Closed On: Mondays
Number of Seats: 21
Budget: Lunch: – JPY2,000 / Dinner: – JPY20,000
Payment Options: Cash Only
Official Website (Japanese Only): http://himitsudo.com/
3: Asakusa Naniwaya(浅草浪花家)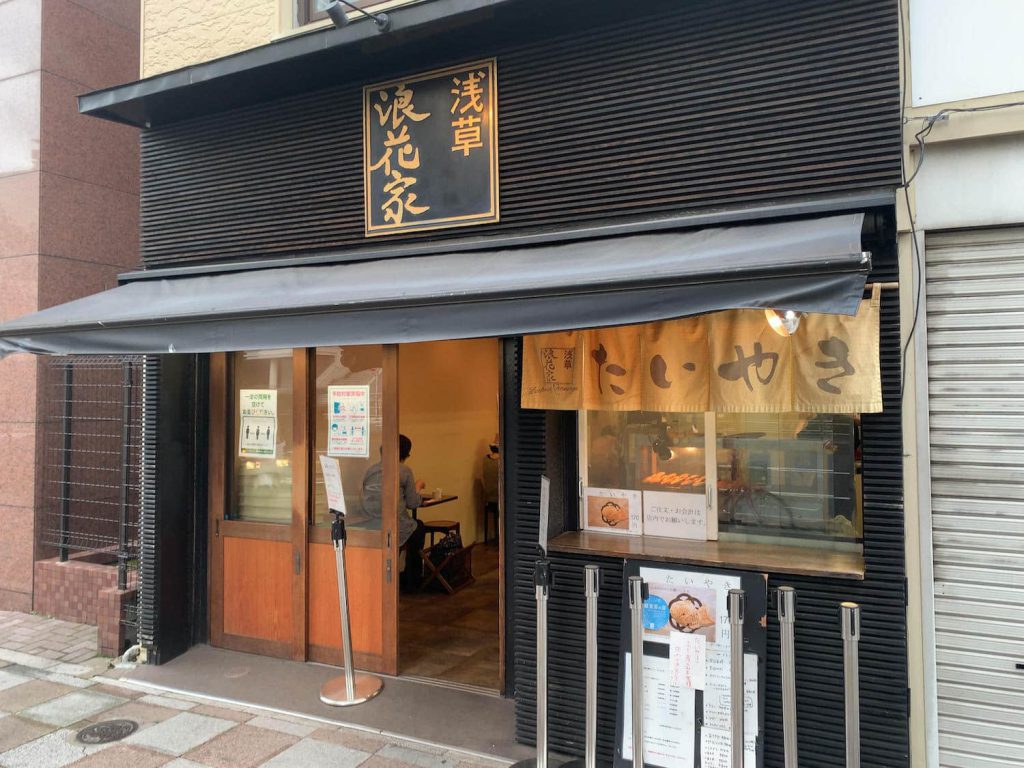 Asakusa Naniwaya (浅草浪花家) is a taiyaki (fish shaped cake stuffed with red bean paste) specialty shop that also offers an extensive menu of kakigori. The restaurant is a franchise of Ganso Taiyaki Naniwaya Sohonten, a flagship shop in Azabu-Juban, the original maker of taiyaki. Matcha is one of the shop's most popular dishes, especially among foreigner visitors who want to experience the traditional taste of Japan. The mildly sweet matcha syrup has a deep, rich, and authentic taste. For inquisitive guests, Dishes Japan recommends Kinako (roasted soybean flour). Kinako is a standard ingredient in Japanese sweets, but it is rare to find it in kakigori. The aroma and gentle sweetness of the kinako is addictive. Pour the optional kuromitsu (brown sugar syrup) and flavor to taste.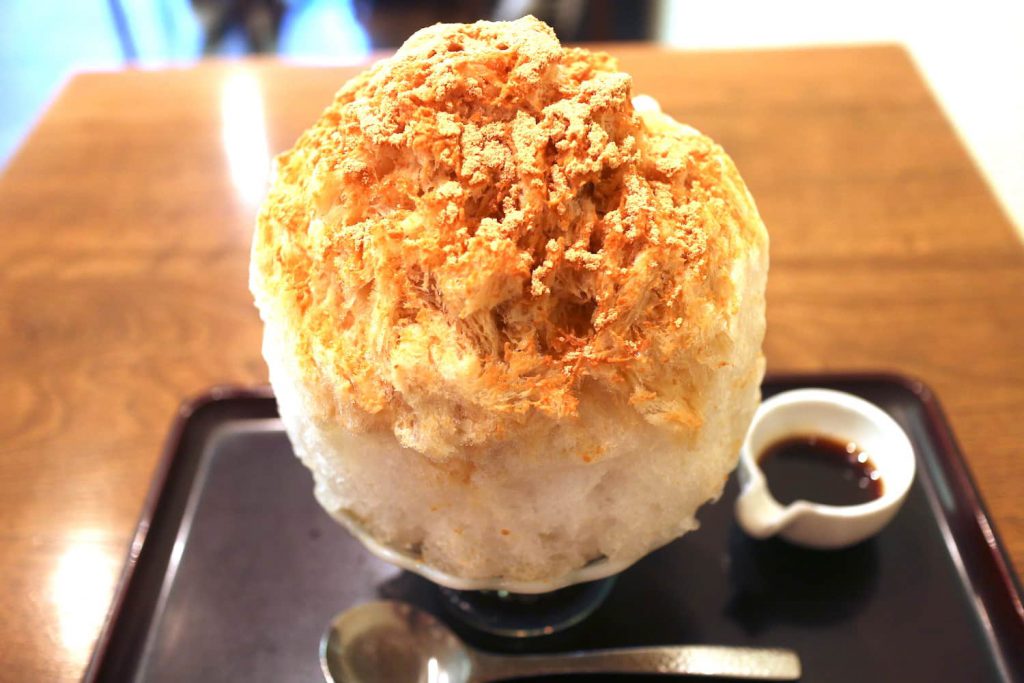 Name: Asakusa Naniwaya (浅草浪花家)
Address: 2-12-4 Asakusa, Taito-ku, Tokyo
Phone: +81-3-3842-0988
Hours: 11:00 – 19:00
Closed On: Tuesdays
Number of Seats: 14
Budget: Lunch: – JPY1,000 / Dinner: – JPY1,000
Payment Options: Cash Only
Official Website (Japanese Only): http://a-naniwaya.com/