1: Hamazushi(浜寿司)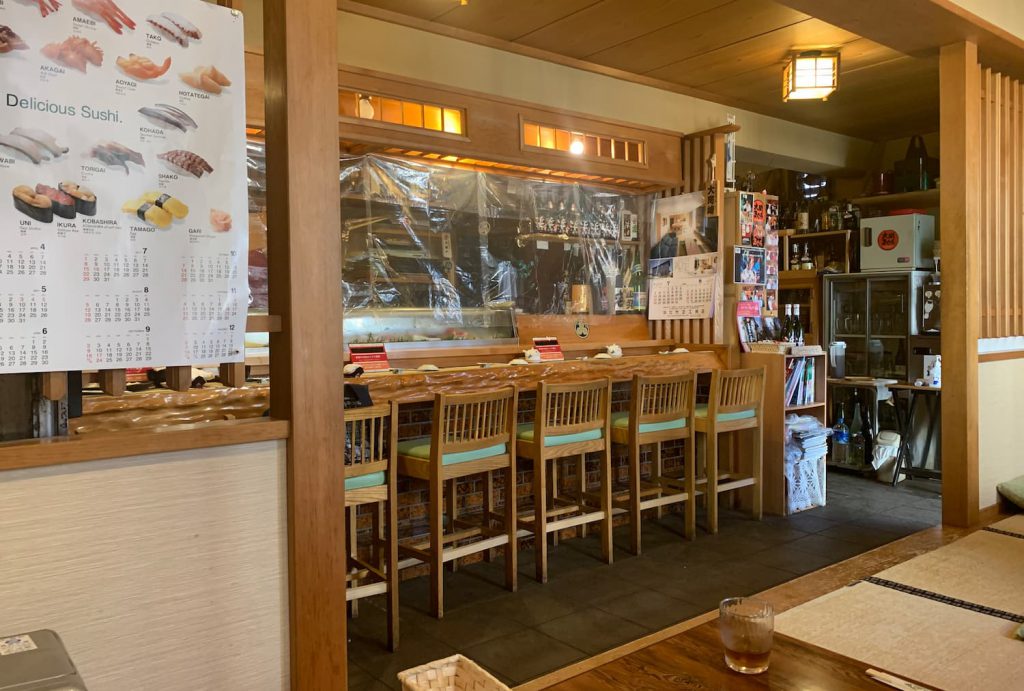 Hamazushi (浜寿司) was established in 1964, the year of Tokyo summer Olympics games. We recommend you order Hon-Maguro Assortment (Hon-Maguro Nigiri Moriawase), a platter comprised entirely of tuna. This dish comes with 2 pieces each of otoro (fatty tuna) and chutoro (medium fatty tuna), 4 pieces of akami (red meat) and tekka-maki (tuna roll), cut into 6 pieces.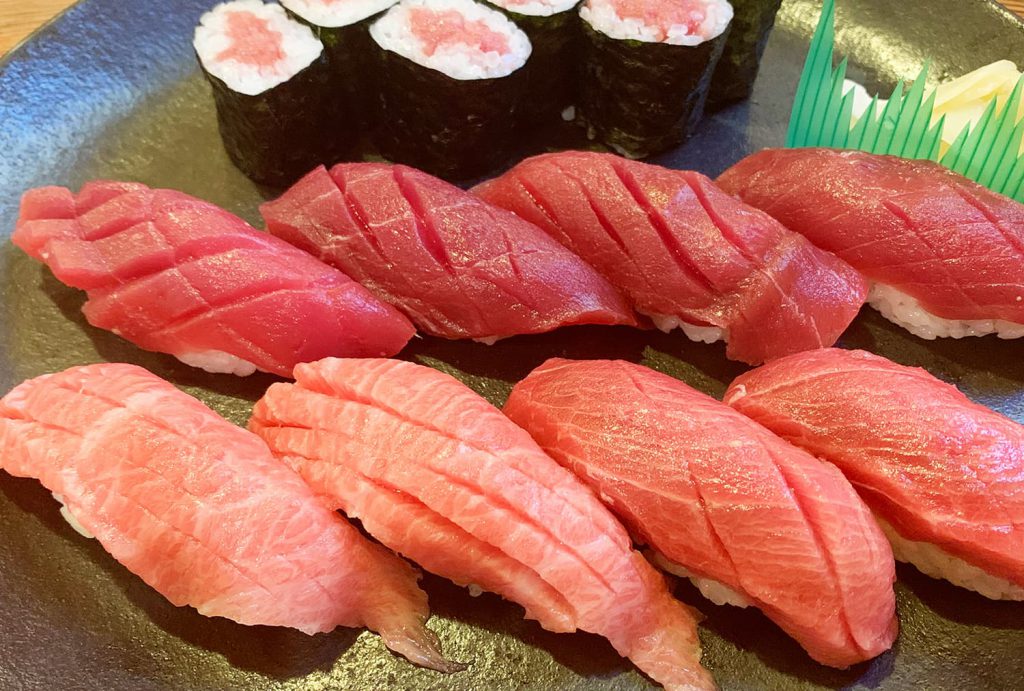 Name: Hamazushi (浜寿司)
Phone: +81-175-37-2739
Hours: 11:00 – 21:00
Closed On: Open Daily
Number of Seats: 67
Budget: – JPY8,000
Payment Options: Cash Only
Official Website (Japanese Only): http://oma-hamazushi.com/
2: Omanzoku(魚喰いの大間んぞく)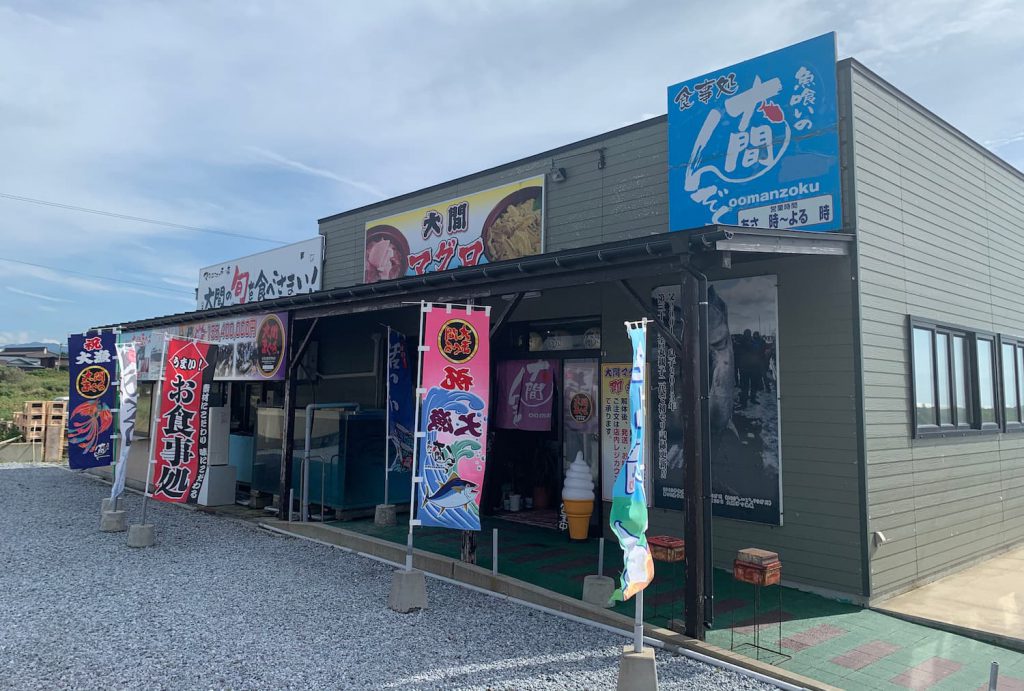 Omanzoku (魚喰いの大間んぞく) mainly serves fresh tuna dishes, but they also serve a variety of seafood such as abalone and sea urchin. As you enter the restaurant, you will see a variety of fishermen's banner decorated on the wall, with many photos of the tuna the owner himself had caught. Being owned and managed by a fisherman, the restaurant does everything from unloading to processing of fresh seafood. The most popular item on the menu is the extravagant maguro rice bowl (Sanshoku Maguro Don) topped with large slices of otoro (fatty tuna), chutoro (medium fatty tuna) and akami (red meat).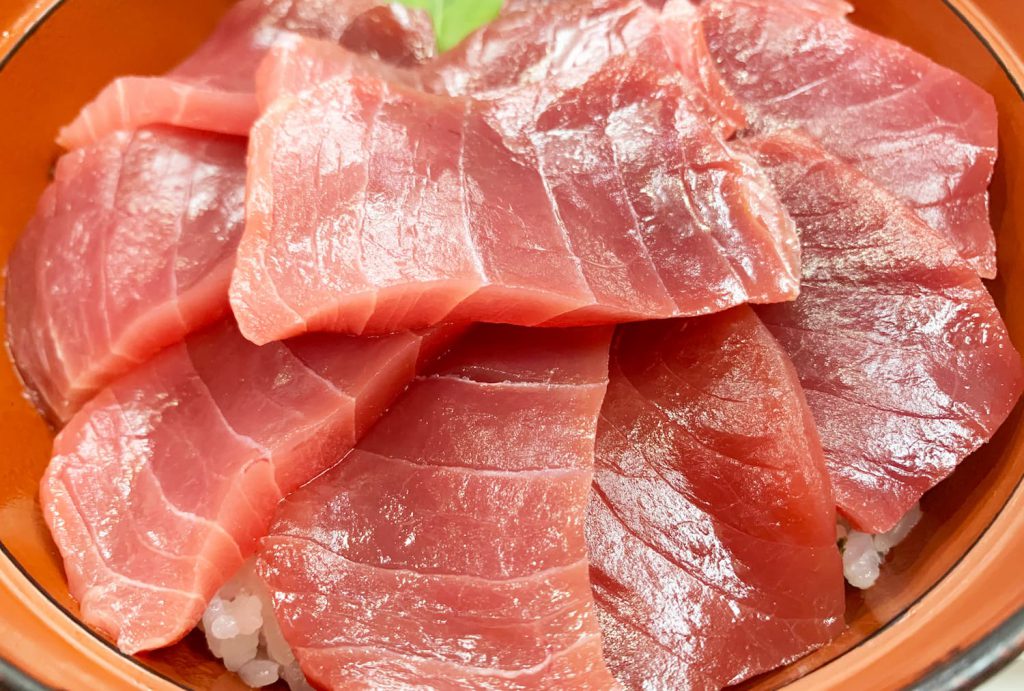 Name: Omanzoku (魚喰いの大間んぞく)
Phone: +81-175-37-5633
Hours: 8:00 – 18:00
Closed On: Open Daily
Number of Seats: 40
Budget: – JPY5,000
Payment Options: Cash Only