Must-Visit Ramen Restaurant in Kameari | Tokyo
Nonokura is a ramen restaurant representing Kameari, a working-class neighborhood in Tokyo. Owner chef, Kurato Shiraiwa, honed his skills for seven years at Kudan Ikaruga before going independent. Chef Shiraiwa once won the No. 1 ramen ranking in Japan in the Tabelog (gourmet app in Japan) restaurant guide. Nonokura is named after combining his daughter's and his name.  
The most distinctive feature of Nonokura's ramen is the house-made super-hydrated noodles with a water content of over 55%. The water content refers to the percentage of water added to the flour when making noodles. Generally, the lower the water content, the harder the noodles are and the more easily they absorb soup. Conversely, the higher the water content, the softer the noodle. In the current ramen industry, Chuka Soba (literally translated as Chinese noodles) are generally considered to have a water content of 30-35%, and are classified as "low water content noodles" when the water content is below 30% and "high water content noodles" when the water content is above 35%.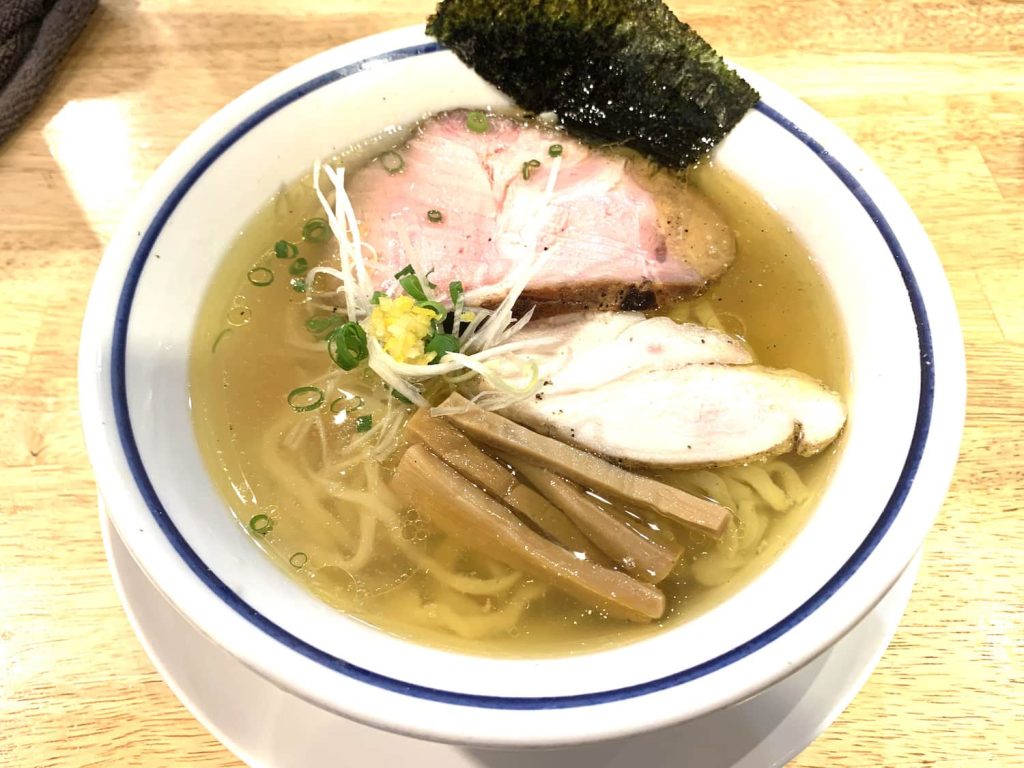 The menu consists of only Chuka Soba with your choice of either Shoyu (soy sauce) or Shio (salt) flavor with varying toppings. Shio is characterized by its umami-rich soup while Shoyu is characterized by its refreshingly sharp soup. The most popular bowl is the Shoyu flavor; the amber-colored soup, glistening with chicken oil, topped with two kinds of chashu pork, bamboo shoots, nori seaweed, negi, and aromatic mitsuba (wild parsley). The soup is a combination of chicken broth and a seafood broth extracted from niboshi (dried sardines), katsuo-bushi (dried bonito flakes), urume-bushi (round herring), and kombu (kelp). The soup pairs well with the thick springy noodles.
As Nonokura constantly draws throngs of people, please expect a wait – but well worth it!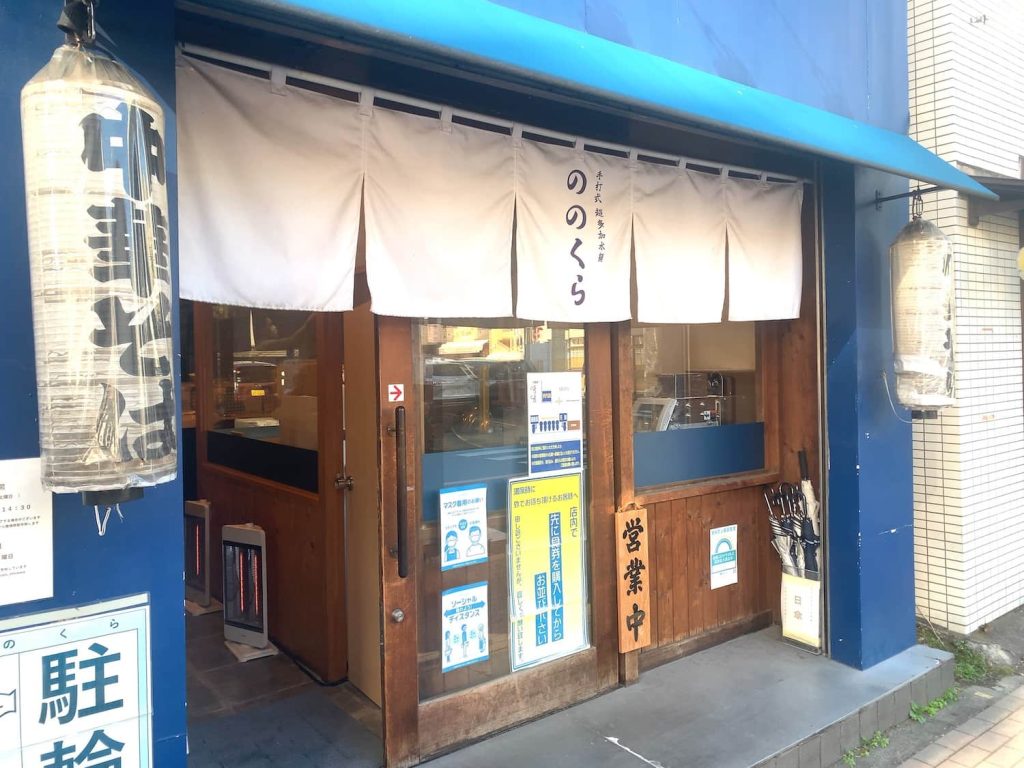 Name: Nonokura
Phone: +81-3-6240-7993
Hours: Tuesday – Saturday 11:00 – 14:30
Closed On: Sundays and Mondays
Number of Seats: 7
Budget: Lunch: – JPY1,500
Payment Options: Cash Only